Denny Hamlin hears boos from crowd ahead of NASCAR's Richmond race
Hamlin faced turmoil over his move to get around Kyle Larson last week at Pocono
NASCAR fans greeted Denny Hamlin with a smattering of boos on Sunday as he was introduced before the Cook Out 400 at Richmond Raceway in Virginia.
Hamlin was born in Florida but grew up in Chesterfield, Virginia – about 21 miles south of the track. But even near the town where he was raised, the No. 11 driver heard it from the crowd.
The consternation toward Hamlin stemmed from how he was able to get around Kyle Larson at Pocono last week. Hamlin ended up winning the race. Larson ended up in 14th while Hamlin took the heat for aggressive driving. Hamlin was accused of bumping Larson into the wall – an allegation he denied.
CLICK HERE FOR MORE SPORTS COVERAGE ON FOXNEWS.COM
Hamlin has offered no apologies for the move but instead pointed to NASCAR's system to encourage aggressive driving. If there's an issue, Hamlin suggested to start there.
"That is what it was geared to do – give us the sense of urgency to ramp up and that regular-season performance matters to get to the final four with a shot," he said Saturday. "The system is doing what it was designed to do."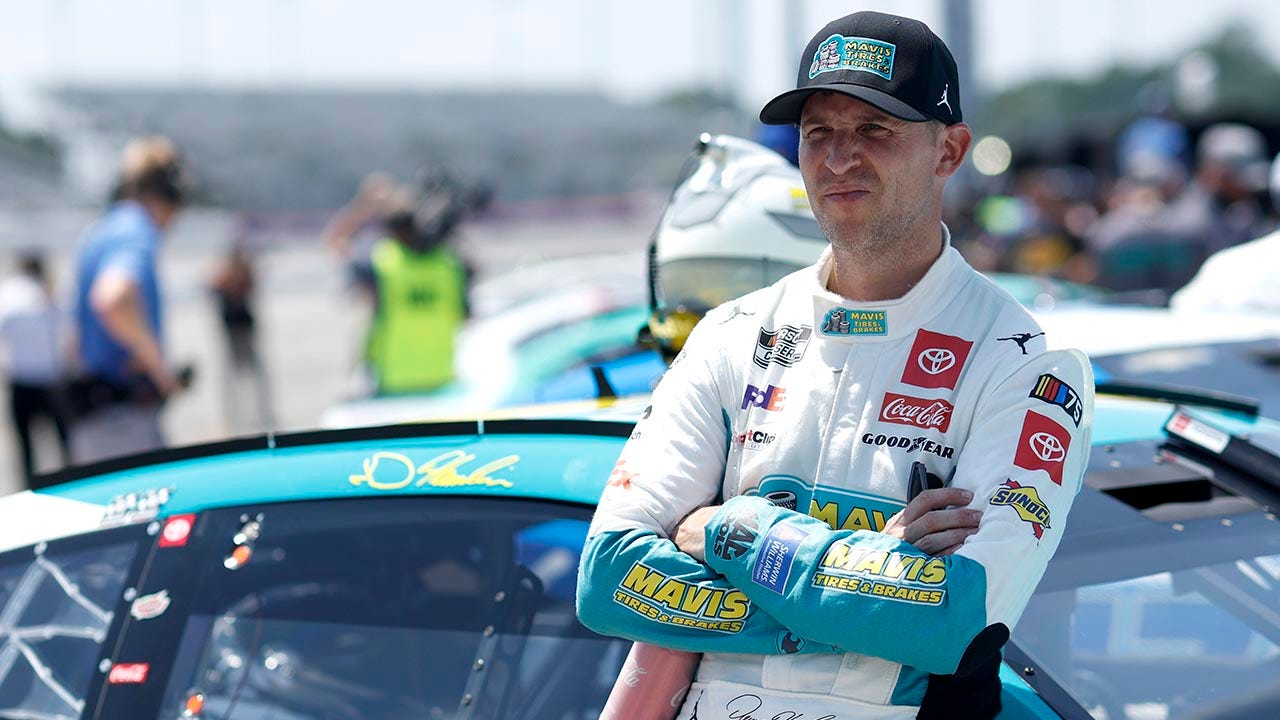 Hamlin said he's changed since getting spun out while leading in the past.
"If you have one person willing to be aggressive and one person not, aggressive will win every time," he added.
CHANDLER SMITH CRASHES HARD INTO WALL AT XFINITY SERIES RACE AFTER LOSING BRAKES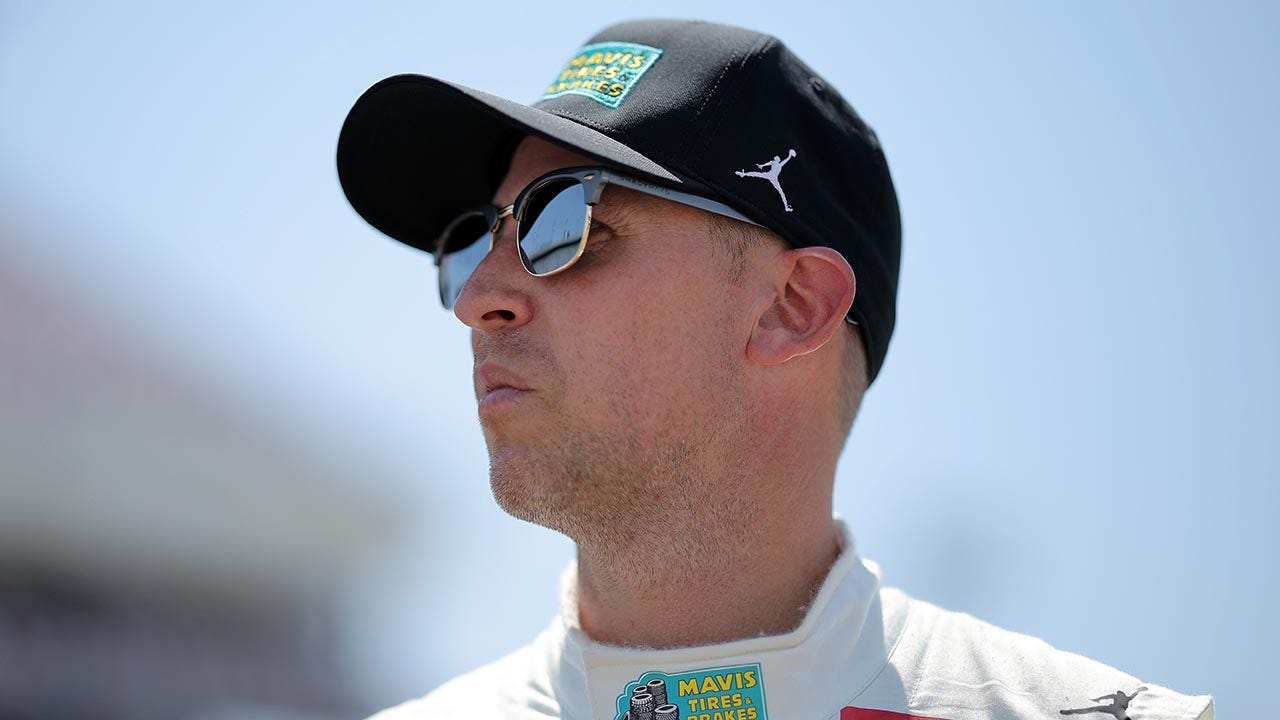 Larson said things between him and Hamlin were "fine" and that the two exchanged text messages Friday night. He agreed that the points system encourages the aggressive driving but added that it "makes the guys on the receiving end more mad as well just because of what's at stake and what's taken."
Larson said his battles with Kyle Busch last month changed his attitude toward his approach.
"I respect Kyle and that's why I raced him with respect at Gateway, and I respect Denny every bit as much, if not more, or I did," he said.
"I tend to blow things over pretty quickly. This time, I probably have let it linger on my attitude a little bit this week just because it's happened more often with him than any other driver in my career and also a win was taken."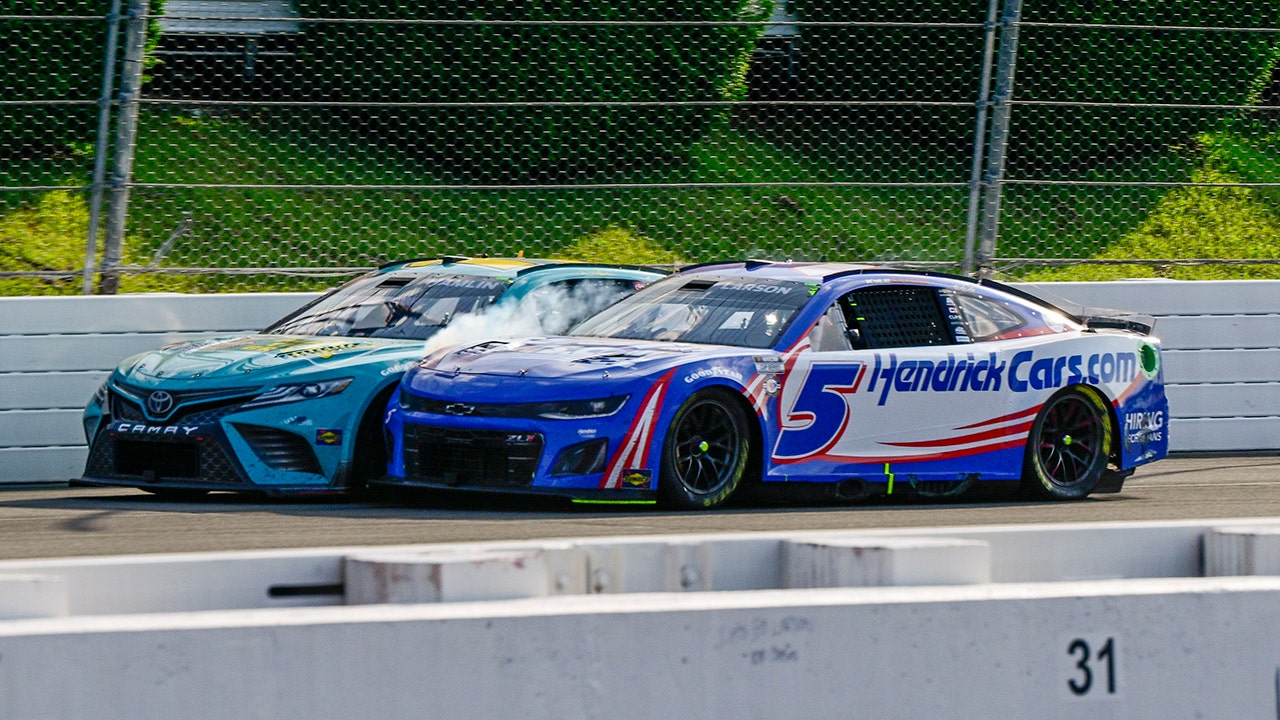 CLICK HERE TO GET THE FOX NEWS APP
Hamlin started third at Richmond. Larson started in 14th.
The Associated Press contributed to this report.