It's National Doughnut Day: Here's half a dozen things you didn't know
Some fast facts about the tasty treat sold in the billions
There isn't much anybody needs to know about doughnuts. As long as they're sweet, delicious and readily available, most Americans are pretty happy.
But for National Doughnut Day, celebrated twice throughout the year, people tend to crave something more substantial.
And no, we're not talking about cinnamon rolls or eclairs.
Americans get hungry for a little history.
With that in mind, here are a half-dozen of the tastiest facts about one of America's most preferred pastry items.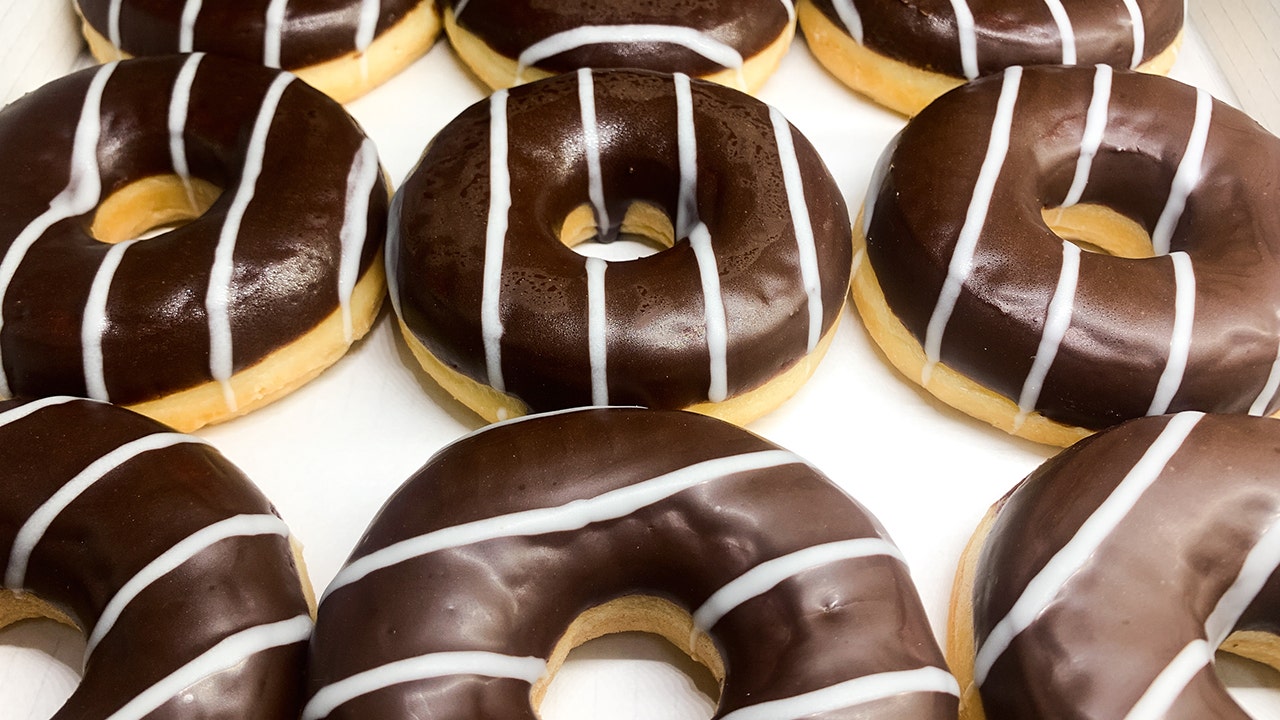 One National Doughnut Day just isn't enough, so there are two
New York runs on Dunkin'
The first doughnut
Tasty traditions in the Netherlands
Dunking doughnuts in coffee becomes popular
Doughnuts come in the billions
1. One National Doughnut Day just isn't enough, so there are two 
There seem to be two National Doughnut Days. The first is celebrated on the first Friday in June, while a second lesser-known observance takes place in early November.
The first (in June) was declared in 1938 by the Salvation Army to honor the volunteers, or "Dough Lassies," who made and served doughnuts to troops fighting during the first World War.
The origins of November's Doughnut Day are more obscure, with some saying it began as part of a bakery's Veterans Day promotion and others writing that a hungry Vietnam POW named Orson Swindle convinced his captors that Nov. 10 was a huge holiday (National Doughnut Day), which surprisingly resulted in the jailers ordering everybody sticky buns.
CLICK HERE TO SIGN UP FOR OUR LIFESTYLE NEWSLETTER
2. New York runs on Dunkin'
New York takes the top spot for most Dunkin' locations in the United States with more than 1,400 shops throughout the state. The chain was founded in Quincy, Massachusetts, in 1948.
The founding state is the runner-up for Dunkin' locations, with more than 1,000. Dunkin' has become a New England favorite but has also spread across the country. In fact, the only states that have no Dunkin' stores are Idaho, Washington, Montana, North Dakota, South Dakota and Oregon.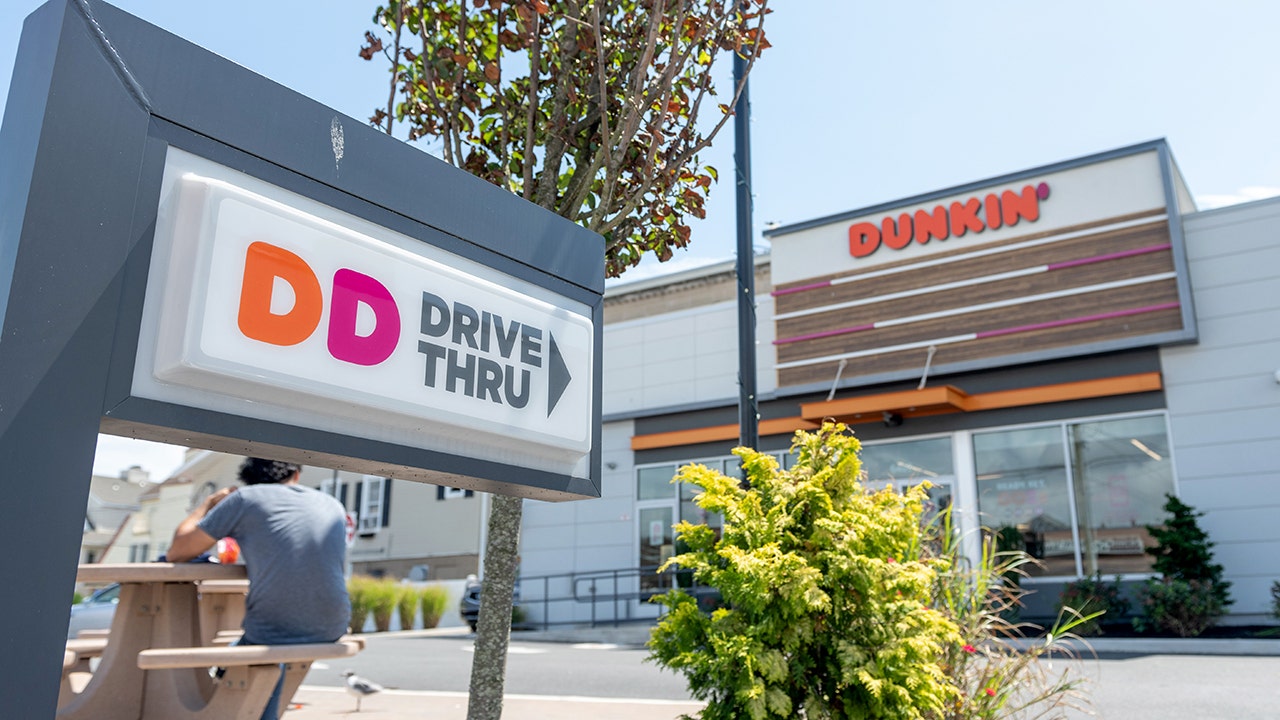 3. The first doughnut 
The earliest cakey pastries to resemble doughnuts were spherical rather than ring-shaped (e.g., oliekoeks or oliebollen). It's unclear exactly when rings became popular but, by his own account, a New England sailor named Hanson Crockett Gregory claims that he originated the idea.
As "The Donut: History, Recipes, and Lore from Boston to Berlin" by Michael Krondl points out, Gregory would cut the center from his mother's doughnuts (she packed them for him and his shipmates) because the dough was still raw in the middle. He returned home with the idea, and the ring became a thing.
4. Tasty traditions in the Netherlands 
On New Year's Eve in the Netherlands, the Dutch traditionally eat oliebollen, or small doughnuts studded with dried fruit.
The tradition of eating oliebollen (literally "oil balls") is thought to have originated with early Germanic tribes as a way to ward off the pagan goddess Perchta, who would fly through the skies during Yule and slice open the bellies of disobedient tribespeople. Anyone who had eaten oliebollen, however, was spared, seeing as Perchta's sword would slide off their full, greasy bellies.
5. Dunking doughnuts in coffee becomes popular
Before Clark Gable did it in the 1934 film "It Happened One Night," the practice of dunking doughnuts into coffee wasn't very widespread. (It's rumored to have first gained popularity within celebrity circles after silent actress Mae Murray dropped a doughnut into her coffee at Lindy's in New York, according to a history of the doughnut once shared in Boy's Life magazine.)
In that same year, comedian Red Skelton developed an entire routine based around the different ways people dunk their doughnuts, which he would later perform in the 1938 film "Having Wonderful Time."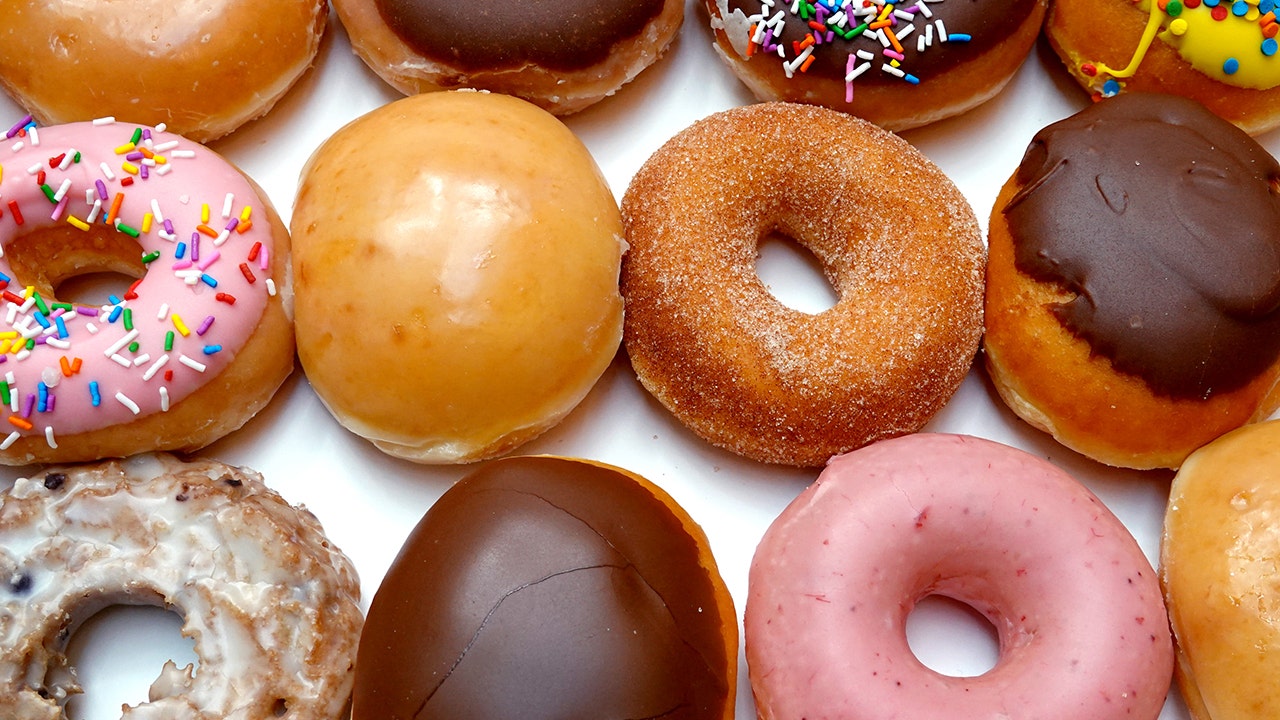 6. Doughnuts come in the billions
Across the United States, there are more than 10 billion doughnuts made every single year between all the different flavors.
The doughnut industry has become a booming one over the years, with Dunkin', Krispy Kreme and Honey Dew among the most popular chains. There are also smaller shops across the country that sell the yummy treat with their own unique twists.
CLICK HERE TO GET THE FOX NEWS APP
Michael Bartiromo contributed reporting.