CNN panel clashes over Biden acknowledging 7th grandchild: 'It's not Republicans' who made Hunter a 'scumbag'
'It's not Republicans' who 'made Hunter Biden into a complete scumbag,' CNN political commentator Scott Jennings said
A CNN panel discussion over President Biden's acknowledgment of his 7th grandchild, Hunter Biden's daughter, got heated on Sunday after a former assistant to the president said the subject was "gross and uncomfortable."
CNN's Kasie Hunt asked former special assistant to President Biden Michael LaRosa about why it "took so long" for the Bidens to acknowledge their 7th grandchild.
"First of all, I respect you as a journalist for having to ask the question, but it is a very gross and uncomfortable subject to talk about," LaRosa began.
Kasie pushed back and said, "Let's not call a little girl gross."

BIDEN FINALLY SPEAKS OUT ON GRANDDAUGHTER HE REFUSED TO ACKNOWLEDGE FOR A YEAR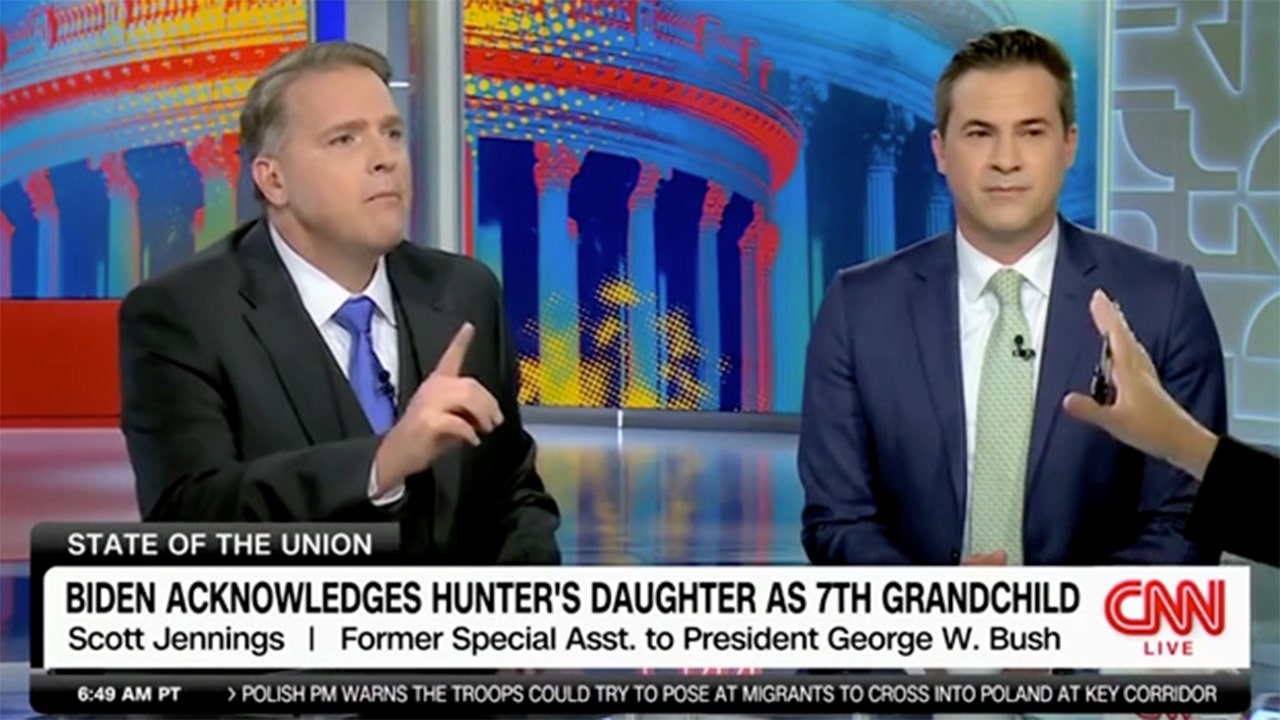 HUNTER BIDEN'S LAWYERS, DOJ CALLED OUT FOR 'FAILURE' IN PLEA BARGAIN FIASCO: ONLY JUDGE 'DID HER JOB PROPERLY'
"I'm talking about the inter sanctum of a family and the privacy of what goes on in a family," LaRosa continued, arguing that Hunter's daughter shouldn't be weaponized by Republicans.
"And everyone is welcome to make their own personal judgments on the Bidens, but it is frankly — they are a family, a real family, with real feelings, with real struggles and challenges, like every family. And I guarantee you that the more that the Republicans make this an issue, it will not work. Voters appreciate, voters relate to having struggles in their own families. They root for people with vulnerabilities. They root for people who understand and relate to them. And ultimately, the Bidens are a real family, just like everyone else," he continued.
Hunt asked CNN political commentator Scott Jennings about how Biden has made "being a family man" a big part of his "political identity."
"It's not Republicans, with all due respect, who made Hunter Biden into a complete scumbag on this and other issues. The ignoring his own daughter, for four years! And the President of the United States hanging up a stocking for the dog and not for his seventh grandchild," he responded.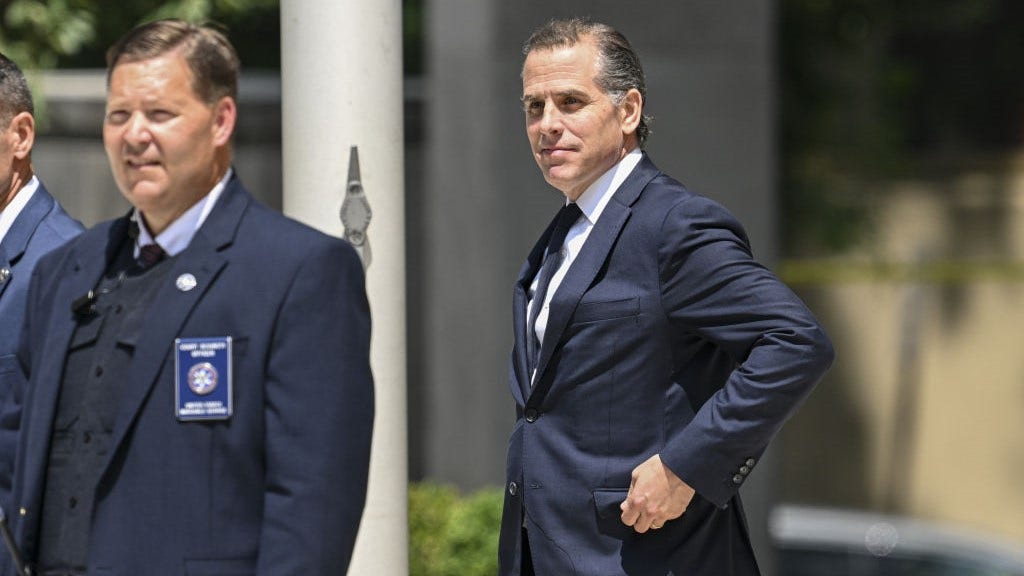 JOE BIDEN'S 2020 HUNTER NARRATIVE IS 'HARDER TO MAKE NOW,' NEW YORK TIMES REPORTER ADMITS
Hunt interrupted and said that we could "also have sympathy for people who are struggling with addiction," asking him to keep the conversation respectful.
"I agree. And a lot of families deal with addiction, and who ends up picking up the pieces? The grandparents. And in this case, the grandparents would not acknowledge this little girl. It is offensive," he continued.
Hunt added, "but they have now," referring to Biden having issued a statement acknowledging Navy Joan Roberts on Friday.
"Our son Hunter and Navy's mother, Lunden, are working together to foster a relationship that is in the best interests of their daughter, preserving her privacy as much as possible going forward," Biden said in a statement to Fox News Digital.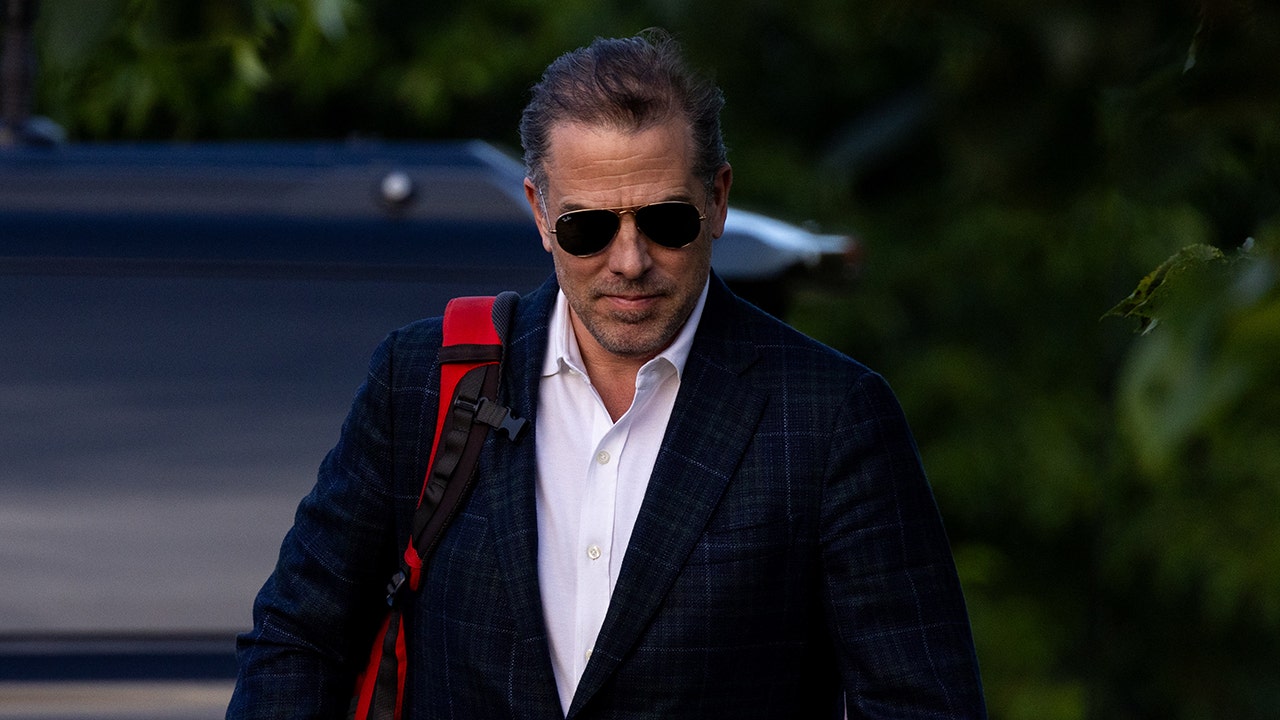 CLICK HERE TO GET THE FOX NEWS APP
"This is not a political issue, it's a family matter," he added. "Jill and I only want what is best for all of our grandchildren, including Navy."
"Oh, what a hero. The polling must have been brutal. The polling must have been brutal," Jennings said, responding to Hunt.
Democratic strategist Karen Finney attempted to pivot to Vice President Harris, arguing that it was "far more appalling" to see Republicans "calling the Vice President of the United States a liar."
She said the conversation surrounding Florida's slavery curriculum was "far more troubling" than an "addict and a bad family situation."
Fox News' Brandon Gillisepie and Brooke Singman contributed to this report.
For more Culture, Media, Education, Opinion, and channel coverage, visit foxnews.com/media.