From Florida to California, the most popular vacations in America to book right now
Popular travel destinations to visit in the US, according to vacation rental data
Summer always seems to fly by.
It's also a season ripe for travel, whether visitors are exploring new stomping grounds or visiting favorite pockets of the U.S.
This summer, several trending destinations have emerged as the hottest spots around, per data from vacation home rental companies.
TOP TRAVEL DESTINATIONS FOR SUMMER 2023 REVEALED: SEE IF YOUR PLANNED TRIP MADE THE LIST!
HomeToGo, the vacation rental marketplace, shared 10 popular U.S. summer destinations based on an increase in traveler search demand on its site.
Guests who want to visit beaches may consider the Florida or California coast — and these U.S. destinations are apparently rising in popularity.
"Jacksonville Beach, Florida (+137% vs. 2022) is the top trending summer destination in the United States for stays between July 1st and August 31st, according to year-over-year growth in traveler searches on our platform," said Danielle Delozier, director of guest relations of HomeToGo.
AI LIFE HACKS: HOW TRAVELERS ARE USING CHATGPT TO PLAN TRIPS ON A BUDGET
"Amid the charm of well-known coastal treasures, lesser-known gems like Mammoth Lakes, California (+100%), and Truro, Massachusetts (+67%), also emerge as top trending travel destinations that are enticing wanderers with their unspoiled beauty and limitless activities," she also told Fox News Digital.
Check out the list below of vacation ideas based on an increase in traveler search demand, according to HomeToGo data.
Summer vacation destinations in America
1. Jacksonville Beach, Florida
136.73% (search demand vs. 2022)
$97.67 (median nightly price per person)
130.07%
$94.29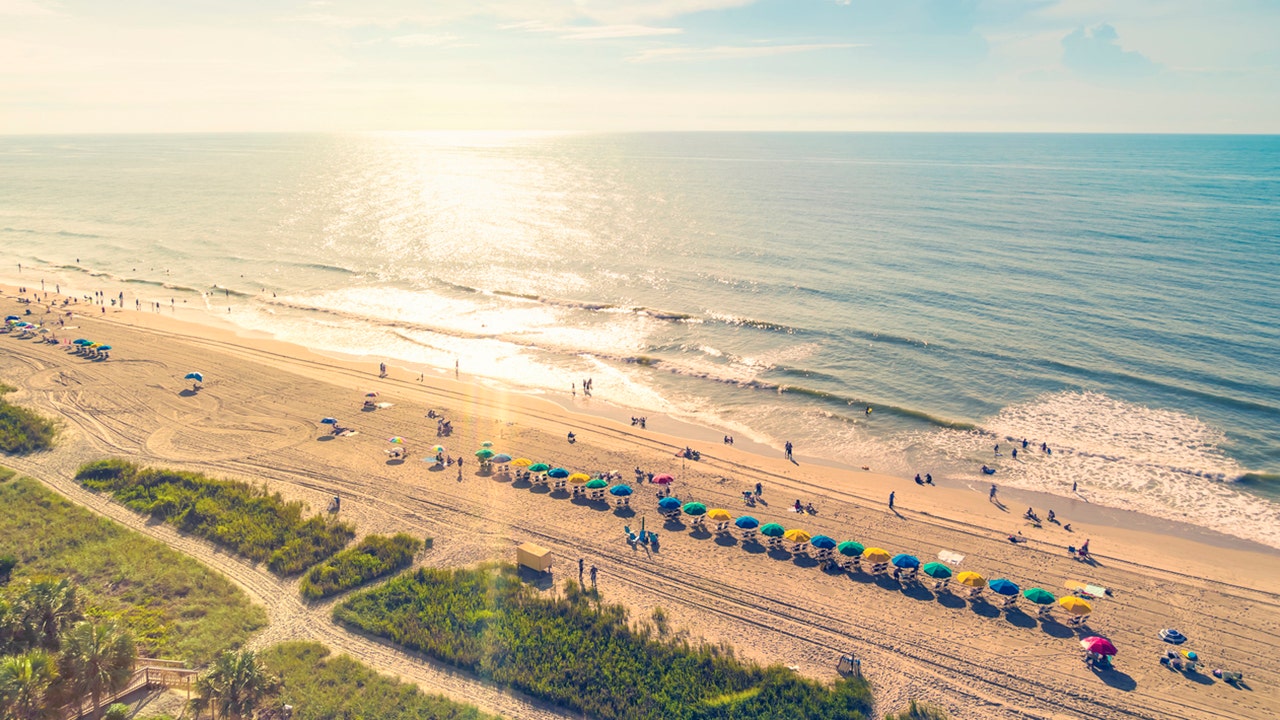 3. Miramar Beach, Florida
125.19%
$116.89
4. Seaside, Florida
104.59%
$138.99
5. Mammoth Lakes, California
100.77%
$118.45
PENNSYLVANIA COUPLE TRAVELING ALL OVER THE GLOBE SHARE AMAZING PHOTOS, STORIES FROM WORLD TRAVELS
6. North Topsail Beach, North Carolina
96.71%
$112.29
92.39%
$65.68
8. Saratoga Springs, New York
72.75%
$206.89
68.90%
$119.96
10. Truro, Massachusetts
67.11%
$180.35
FIVE US DESTINATIONS MADE NATIONAL GEOGRAPHIC'S 'BEST OF THE WORLD' TRAVEL LIST: ARE YOU SURPRISED?
(Top trending destinations are based on travelers searching for stays in the United States using HomeToGo.com between Jan. 1, 2023, and July 20, 2023, with check-in dates between July 1-Aug. 31, 2023, compared to the same period in the year prior. The nightly price per person is based on the maximum allowed number of guests per accommodation divided by its nightly price.)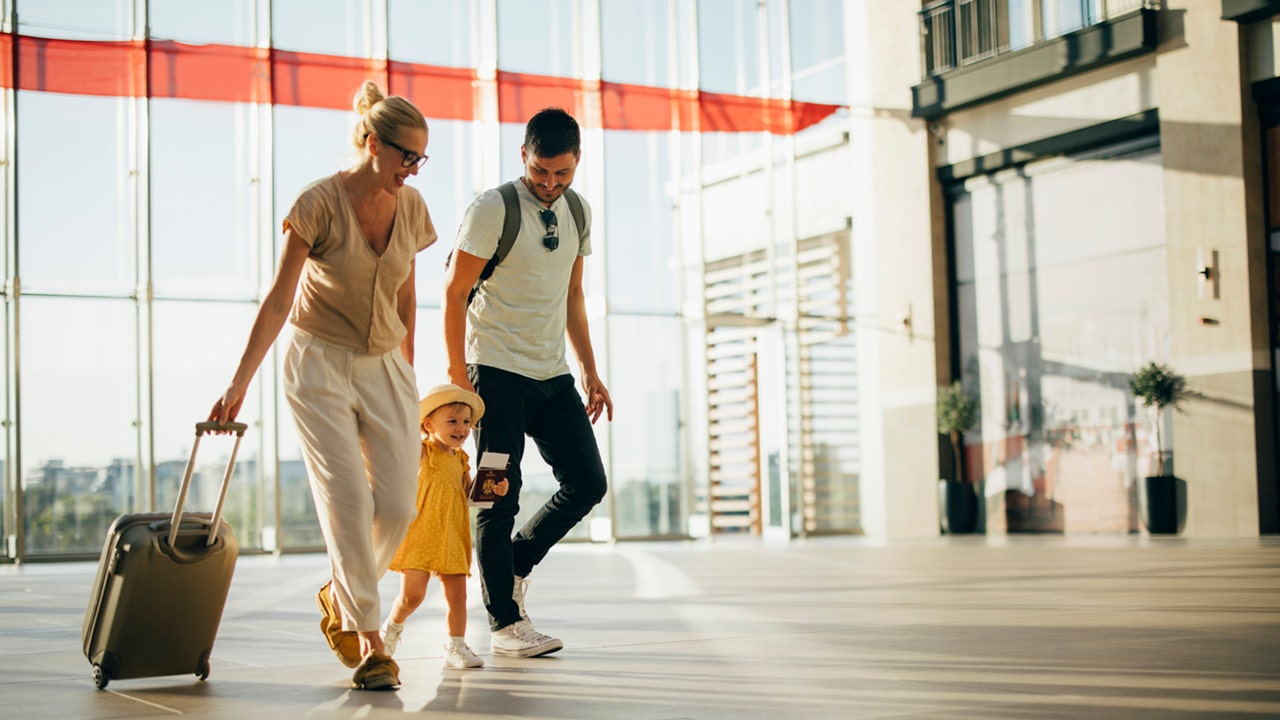 Data from Vacasa, a vacation home rental management platform, echoes HomeToGo's findings that Americans love having their toes in the sand.
"Based on data from our 2023 Summer Travel Trends report, beach destinations are by far the most popular destination among travelers, with 57% of travelers preferring beach destinations," said Josh Viner, regional director at Vacasa, further commenting that travelers are flocking to beach destinations to unwind, enjoy nature and take part in outdoor recreational activities.
Viner also noted that popular destinations this summer are cities, national parks, attraction-based locations and lakes.
PLANNING A LONG WEEKEND AWAY THIS SUMMER? THESE 3 AMERICAN CITIES ARE WORTH CHECKING OUT
Vacasa's data shows strong traveler interest in venturing to traditional summer destinations such as Maine, the Outer Banks and Virginia Beach, but also Hawaii markets, "as travelers seek to either return to their regular travel patterns or take advantage of a trip they'd previously put off" amid the pandemic.
Here's the rundown for the hottest destinations to book right now, according to Vacasa search data for upcoming H2 2023 trips (July–December):
1. Acadia, Maine
2. Outer Banks, North Carolina
3. Kauai, Hawaii
4. Maui, Hawaii
5. Virginia Beach, Virginia
6. Martha's Vineyard, Massachusetts
7. Charleston, South Carolina
8. Orange County, California
9. Coastal Maryland, Maryland
10. Big Island, Hawaii
SUMMER TRAVEL: HOW TO PACK A CARRY-ON (AND NOTHING MORE!) THIS VACATION
At vacation rental platform VRBO, based on its vacation rental demand for June 1, 2023, through Aug. 31, 2023 (as of Sept. 1, 2022-April 1, 2023), these are the top five vacation destinations.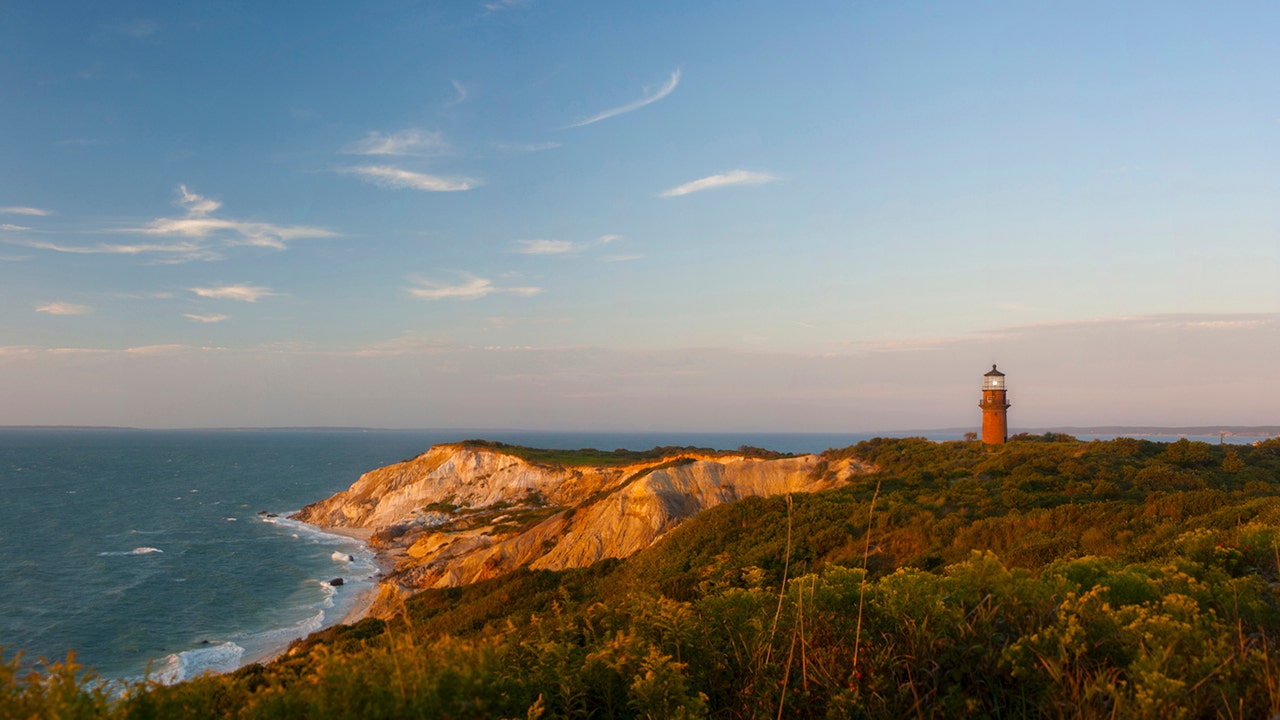 1. Gulf Shores, Alabama
2. Panama City Beach, Florida
3. Gatlinburg and Pigeon Forge, Tennessee
4. Myrtle Beach, South Carolina
5. Miramar & Rosemary Beach, Florida
If you're still looking to plan a summer escape, a spokesperson for VRBO recommended opting for popular destinations that offer great value and still have plenty of availability.
Two great choices, per VRBO? Big Bear Lake, California, "a favored summer destination offering water activities and access to mountain trails" — and Asheville, North Carolina, "with secret swimming holes, waterfalls and ample outdoor recreation like hiking and biking," the spokesperson noted.
TIPS TO MAKE YOUR CROSS COUNTRY VACATION ENJOYABLE FOR YOU AND YOUR FELLOW TRAVELERS
VRBO also recommended posting up for warm weather fun in Blue Ridge, Georgia, and West Palm Beach, Florida.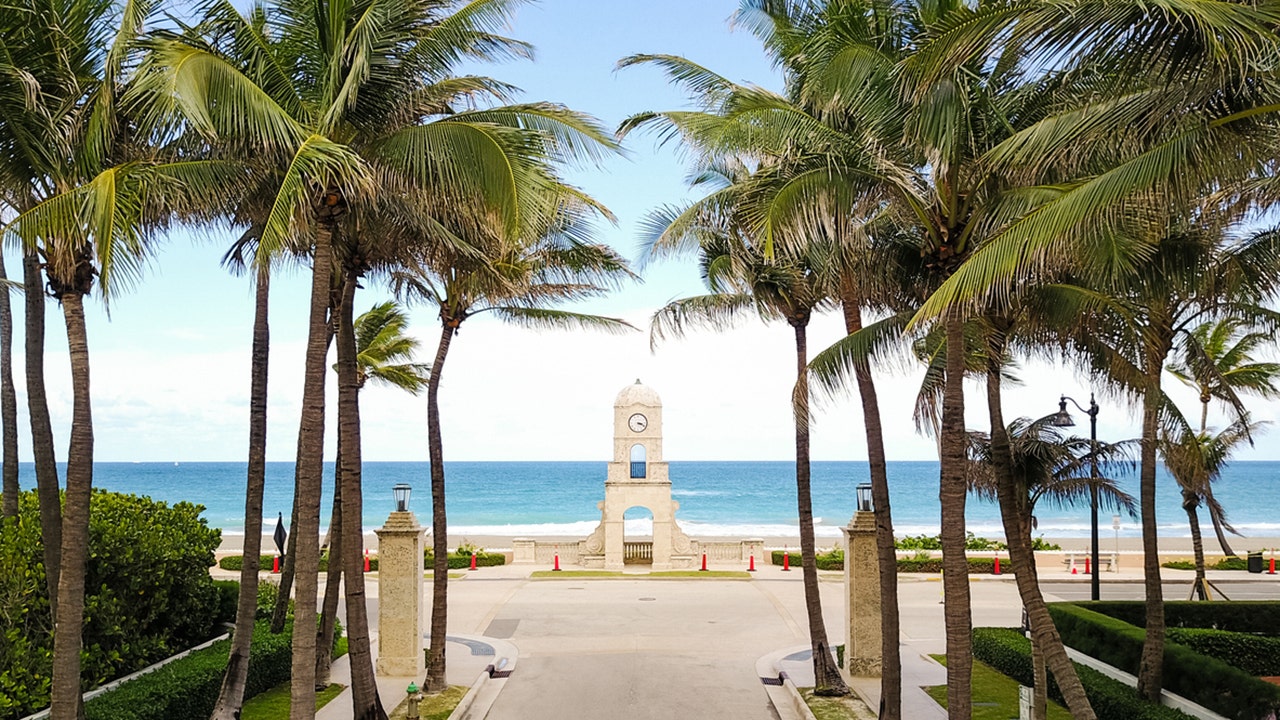 Last but not least, in May, travel giant Airbnb recently shared trending summer domestic destinations by search by U.S. guests in Q1 in their summer 2023 press release.
There are only four ocean or gulf front locales, but you can find lakes aplenty in destinations like Laconia, New Hampshire, and Kansas City, Missouri.
Given how hot it's been this summer so far, it's safe to say Americans welcome the opportunity to cool off wherever they are.
CLICK HERE TO SIGN UP FOR OUR LIFESTYLE NEWSLETTER
1. Louisville, Kentucky
2. Laconia, New Hampshire
3. Lexington, Kentucky
4. Pittsburgh, Pennsylvania
5. Panama City, Florida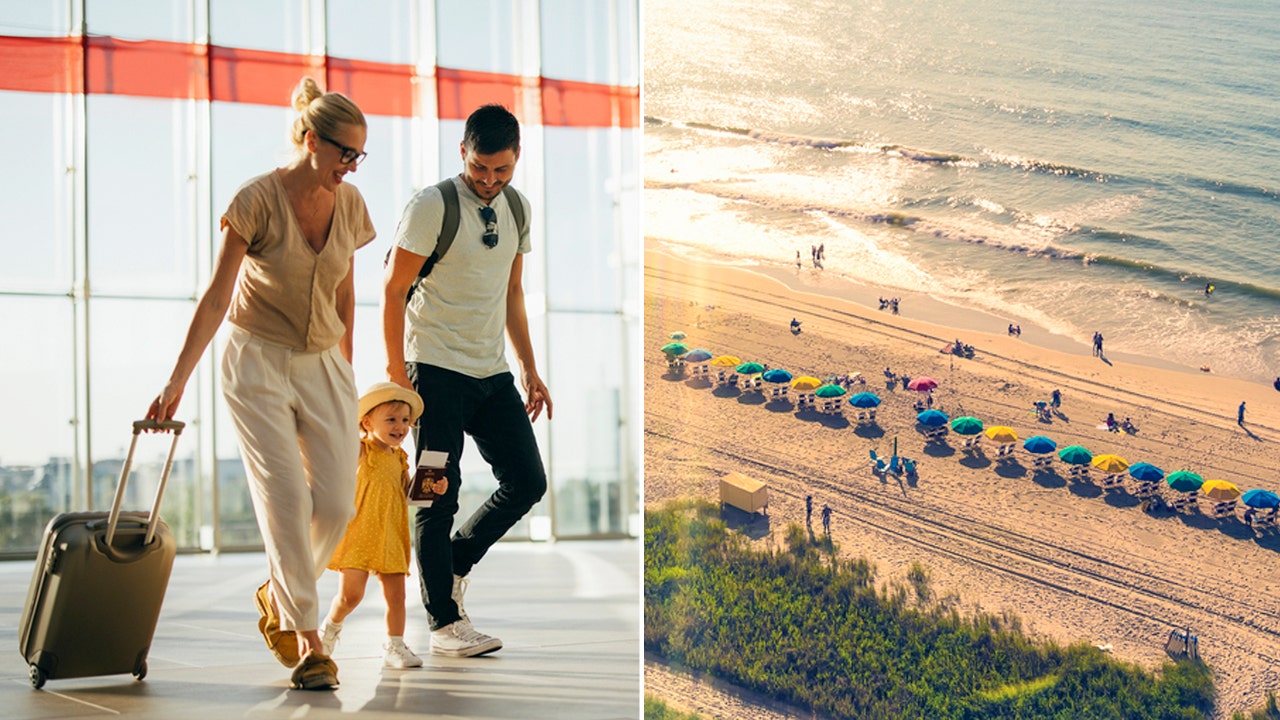 6. Milwaukee, Wisconsin
7. Surf City, New Jersey
8. Bolivar Peninsula, Texas
CLICK HERE TO GET THE FOX NEWS APP
9. Kansas City, Missouri
10. North Topsail Beach, North Carolina