Olympic boxer convicted of kidnapping, killing pregnant lover who allegedly refused to get an abortion
Félix Verdejo-Sánchez, who boxed for Puerto Rico in 2012, found guilty of killing pregnant lover and unborn child
A former Olympic boxer was convicted of kidnapping and killing his pregnant lover by tossing her off a bridge into a lagoon in Puerto Rico, allegedly after she refused to get an abortion.
Félix Verdejo-Sánchez, 30, was found guilty on Friday of kidnapping resulting in death and intentionally killing an unborn child following a three-month trial in the U.S. District Court of Puerto Rico. The jury of three women and nine men deliberated for three days but could not reach a unanimous consensus on the charges of carjacking resulting in death and possession of a weapon during a violent crime. The trial centered around federal crimes that arose from the disappearance and death of 27-year-old Keishla Rodríguez Ortiz on April 29, 2021.
Prosecutors reportedly relied on testimony from more than 30 witnesses, including Verdejo-Sánchez's codefendant, Luis Antonio Cádiz-Martínez,
Cádiz-Martínez testified that Verdejo-Sánchez had pressured Rodríguez Ortiz to get an abortion, the Associated Press reported. The victim's parents told the newspaper El Nuevo Día that she had kept in touch with Verdejo-Sánchez since the two first met in middle school, but the former boxer reportedly lived with another woman.
GRAND JURY INDICTS PUERTO RICO BOXER IN LOVER'S DEATH
Federal prosecutors said Verdejo-Sánchez teamed up with Cádiz-Martínez on the morning of the murder before heading to a meeting point, where the former Olympian lured Rodríguez Ortiz out of her Kia Forte and into his Dodge Durango. Cádiz-Martínez testified that's where the victim presented Verdejo-Sánchez with a positive pregnancy test, the Washington Post reported.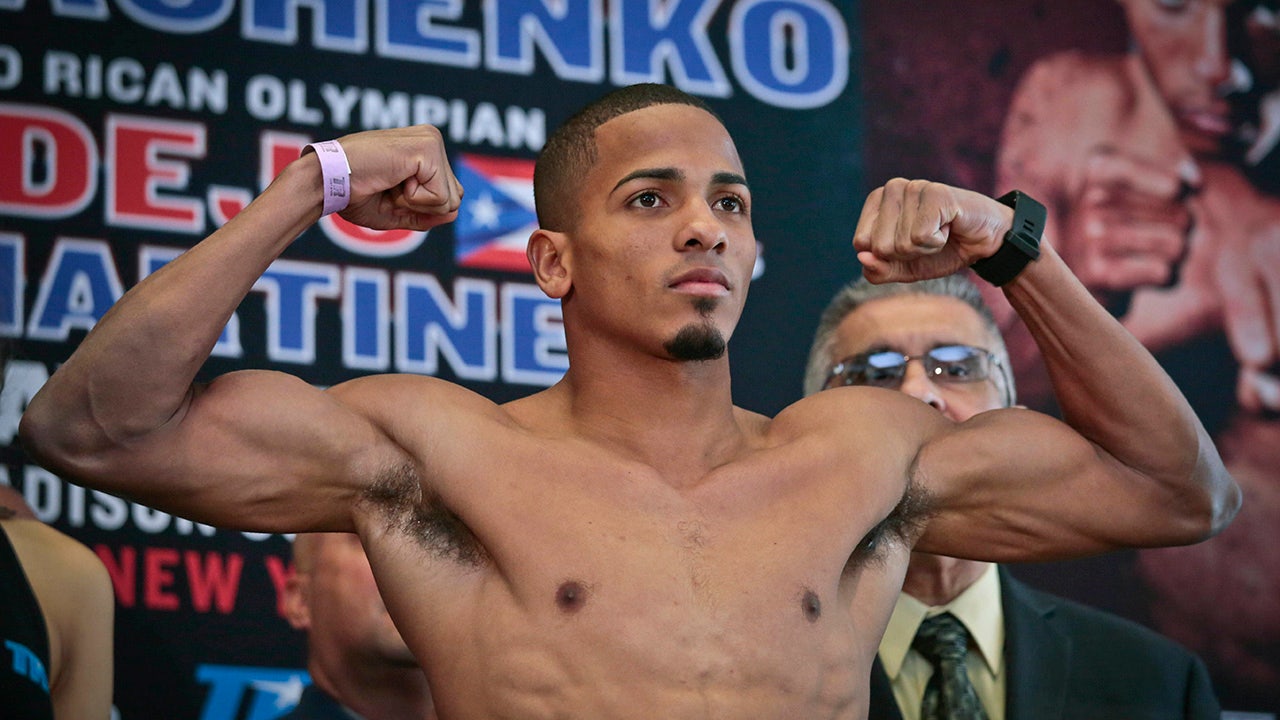 He further testified that Verdejo-Sánchez then punched Rodríguez Ortiz and injected her with a substance that Cádiz-Martínez believed to be heroin.
He said they both then tied her limbs to a cement block and threw her off the busy Teodoro Moscoso bridge into the San José Lagoon in broad daylight.
Federal prosecutors said Verdejo-Sánchez "later jumped into the lagoon in order to finish murdering both victims."
"May he live the rest of his life thinking about what he did to my daughter," Rodríguez Ortiz's father, Tony Rodríguez, told Telemundo Puerto Rico outside the courthouse.
"We stand firmly with the family of Keishla Rodríguez Ortiz and all those in the community who sought justice for this senseless, cruel, and heinous act of premeditated and cold-blooded violence against Keishla and her unborn child," U.S. Attorney W. Stephen Muldrow said in a statement. "I also commend the hard work, dedication, and relentless pursuit of justice by federal and local law enforcement, including the FBI, the Puerto Rico Police Bureau, the Puerto Rico Department of Public Safety, the Puerto Rico Forensic Science Institute, and the Puerto Rico Department of Justice, as well as the prosecutors and professional staff in the U.S. Attorney's Office."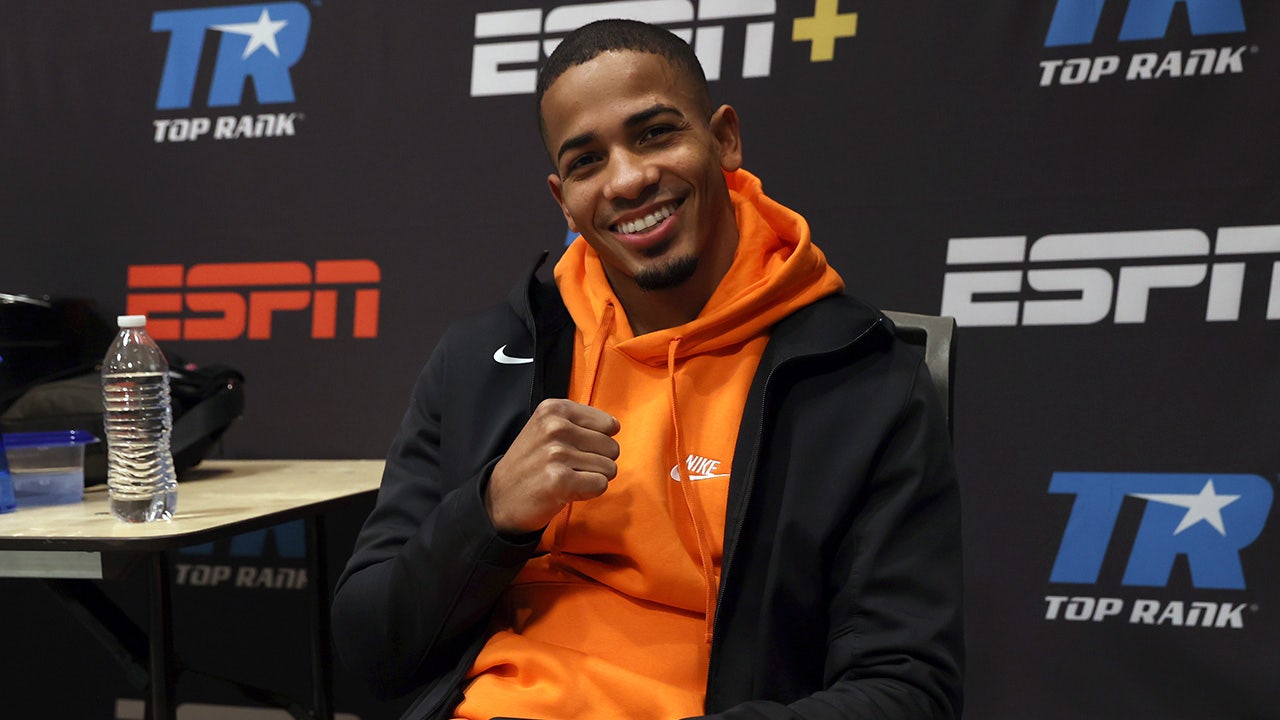 BOXER FÉLIX VERDEJO INDICTED FOR MURDER OF PREGNANT LOVER
"There are damages which cannot ever be repaired, not even by a just verdict," FBI San Juan Special Agent in Charge, Joseph González, added. "In cases such as these, all we can do is give our all in the pursuit of justice. Today, I can say that my team did exactly that, and I am proud of their dedication. I would like to thank the U.S. Attorney's Office for the amazing work and the jury for their service. We did what we do and justice was served."
A pathologist testified that Rodríguez Ortiz was still alive when she was thrown into the lagoon below the bridge.
An autopsy determined she had fentanyl and xylazine, a sedative used for horses and other animals, in her system.
Cádiz-Martínez said he made an anonymous 911 call days later to provide the location of the body. Cádiz-Martínez, who prosecutors said the former boxer hired to help carry out the premeditated attack, pleaded guilty last year to carjacking resulting in the death of a person and an unborn child and is due to be sentenced in August.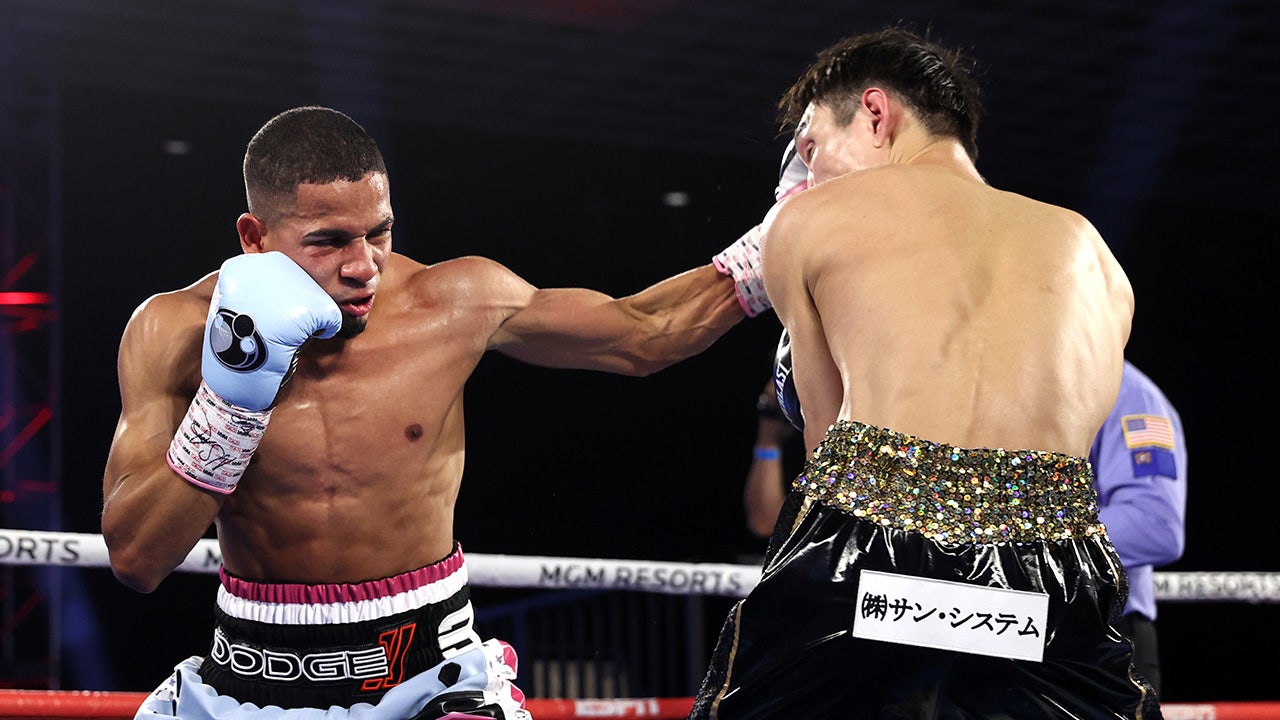 Verdejo-Sánchez represented Puerto Rico at the 2012 Olympics and became a professional boxer that year. He finished his career in the lightweight division with a 27-2 record, with 17 knockouts. Prosecutors said he faces a mandatory life sentence for each conviction, and his sentencing is scheduled for Nov. 3.
CLICK HERE TO GET THE FOX NEWS APP
The slaying of the pregnant woman and unborn child outraged many in Puerto Rico who keep demanding that authorities do a better job of protecting domestic violence victims.
In 2021, Puerto Rico Gov. Pedro Pierluis declared a state of emergency on the island, a U.S. territory, due to gender violence.
The Associated Press contributed to this report.