Disturbing footage shows plane nosedive, burst into fireball during wildfire tragedy
2 pilots were killed as they heroically fought back the flames
Two pilots aboard a Greek air force water-dropping plane were killed after the plane crashed while diving into a wildfire in southern Greece on Tuesday, according to reports.
Christos Moulas, 34, and Periklis Stefanidis, 27, were sent to douse scrub fires near Platanistos at the southern tip of Evia Island, The Sun reported.
Footage shows a yellow Canadair CL-215 plane swooping low to dump water on smouldering bushes. However, it clips a tree, and a piece of wing is seen falling to the ground.
Seconds later, the firefighting plane rolls over and nosedives toward the ground. The aircraft is seen vanishing behind a ridge, followed by a fireball explosion and cloud of smoke.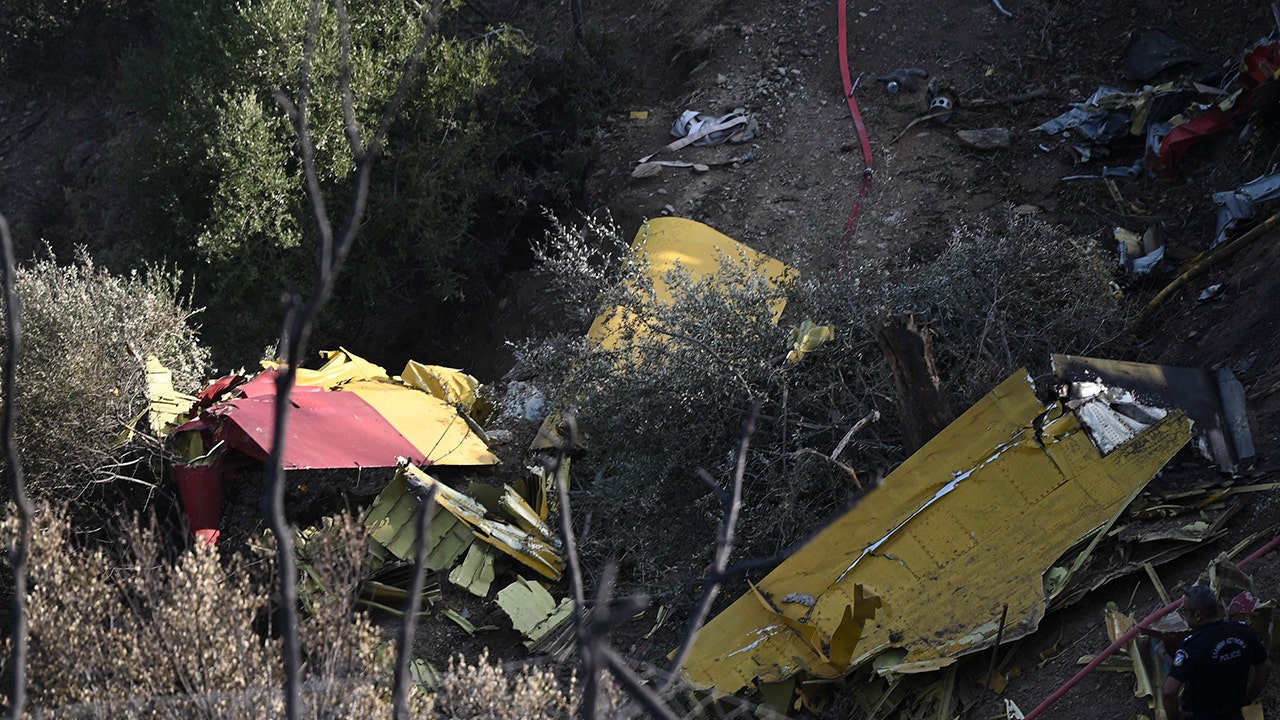 TOURISTS FLEE VACATION DESTINATION 'IN JUST SWIMSUITS' AS WILDFIRES RAGE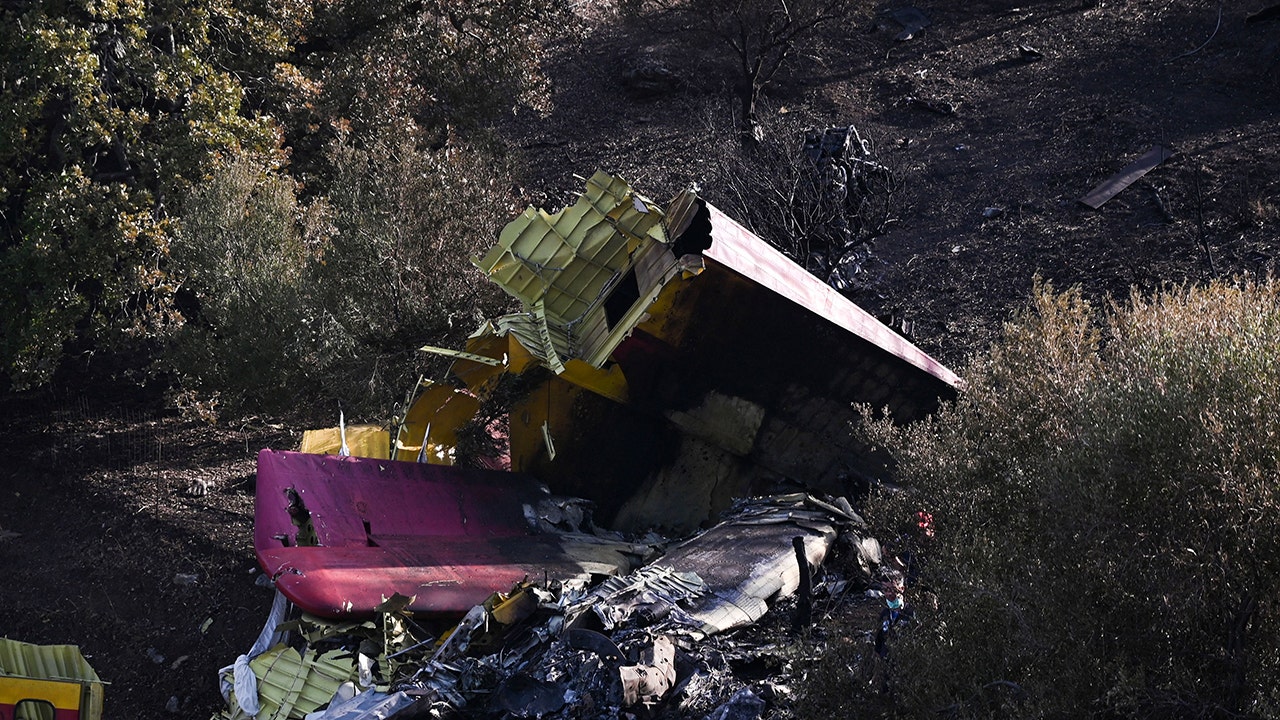 An eyewitness told local media: "I saw it pass me at a 90-degree angle," according to The Sun.
Helicopters that were also fighting fires nearby flew to the scene of the crash, near the coastal town of Karystos, The Sun reported. One dropped water to douse the flaming wreckage and another reportedly landed to check on the crew.
Europe is in the midst of a heatwave, with fires breaking out across Greece, including on the Island of Evia and in the Peloponnese region.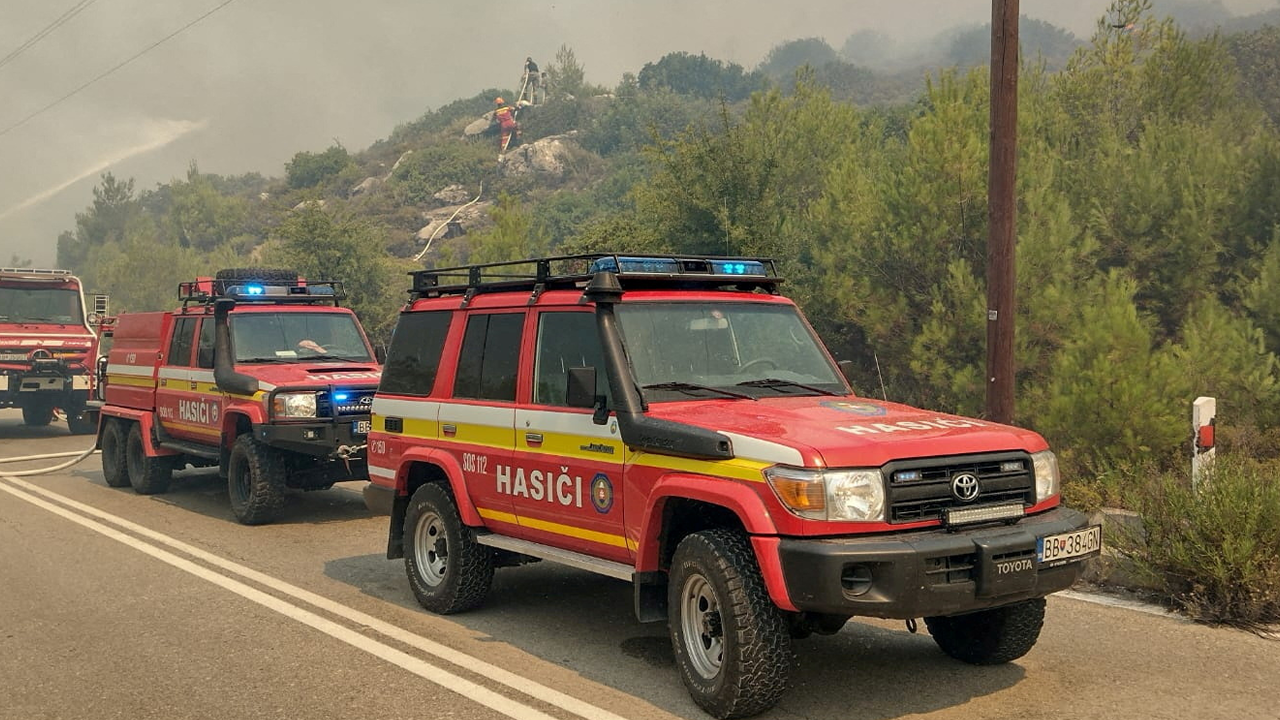 HIGHWAYS CLOSED, OIL REFINERY THREATENED AS GREEK WILDFIRES RAGE ON
Wildfires have also struck other Mediterranean countries, leaving at least 34 people dead in Algeria in recent days and two people dead in southern Italy on Tuesday, The Associated Press reported.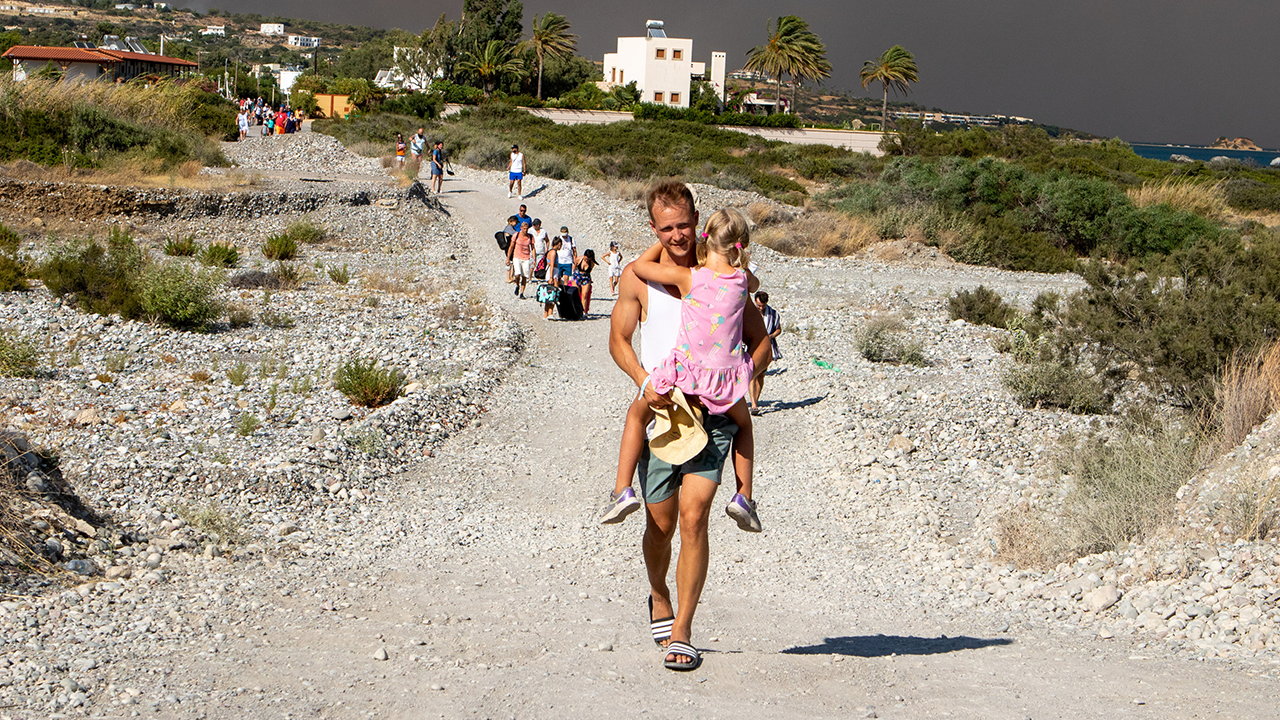 Fox News Digital reported on Sunday that 20,000 people have been evacuated from Rhodes, a popular Greek island vacation destination, as wildfires have been raging for over a week.
CLICK HERE TO GET THE FOX NEWS APP
Travel agencies in Europe have canceled flights to Rhodes as of Sunday as thousands of residents and vacationers flee the island to avoid the wildfires. Police on the island said 16,000 people were evacuated by land and another 3,000 by boats from 12 villages and a handful of hotels.
Fox News Digital's Emma Colton contributed to this report.