Politicians allow children to direct their own medical treatment: De-transitioner on gender-affirming care
Woman testifies before Congress against gender-changing treatments after de-transitioning
Gender de-transitioner Chloe Cole described her experience receiving gender-affirming care at 13-years-old on "America Reports" Thursday. She said she felt "perfectly normal" feelings for a young girl, like body insecurity. Her issues with her body and gender, she said, led doctors to treat her for gender dysphoria to prevent suicide. However, she said she did not experience suicidal thoughts until after receiving medical treatment for gender dysphoria. Cole testified Thursday before the House Judiciary Committee on the dangers of gender transitioning for minors.
DETRANSITIONER FILES $1M LAWSUIT AGAINST DOCTORS FOR BOTCHED MASTECTOMY THAT LEFT HER 'PERMANENTLY DISFIGURED'

CHLOE COLE: With the standard of care now, this is being recommended so flippantly to children now. They're allowing children to direct the course of their own medical treatment.
--
I started puberty rather early, and I was very insecure about my body and the unwanted sexual attention that I was getting from my peers and sometimes adults. And I found it difficult at times to fit in with the other girls my age as someone who was a bit of a tomboy. And really, those are all pretty normal feelings for a girl my age. And I also had an unresolved sexual trauma that I felt like I couldn't trust any adults with talking about. And so all those factors led into me wanting to get rid of my breasts. I started to see them over time as not breasts, but tumors that need to be removed from my body. And I wanted to be like any other boy my age. I wanted to look just like them.
--
It was a conclusion that I came to mostly on my own terms. I was introduced to gender ideology through social media, but when I initially started transitioning, both socially, medically, I wasn't really directly interacting with anybody in the transgender community at the time. And I was very determined to do this. And it was mostly something that I had led on my own, but it was under the pretense that this was the only option that I had or that I thought I had.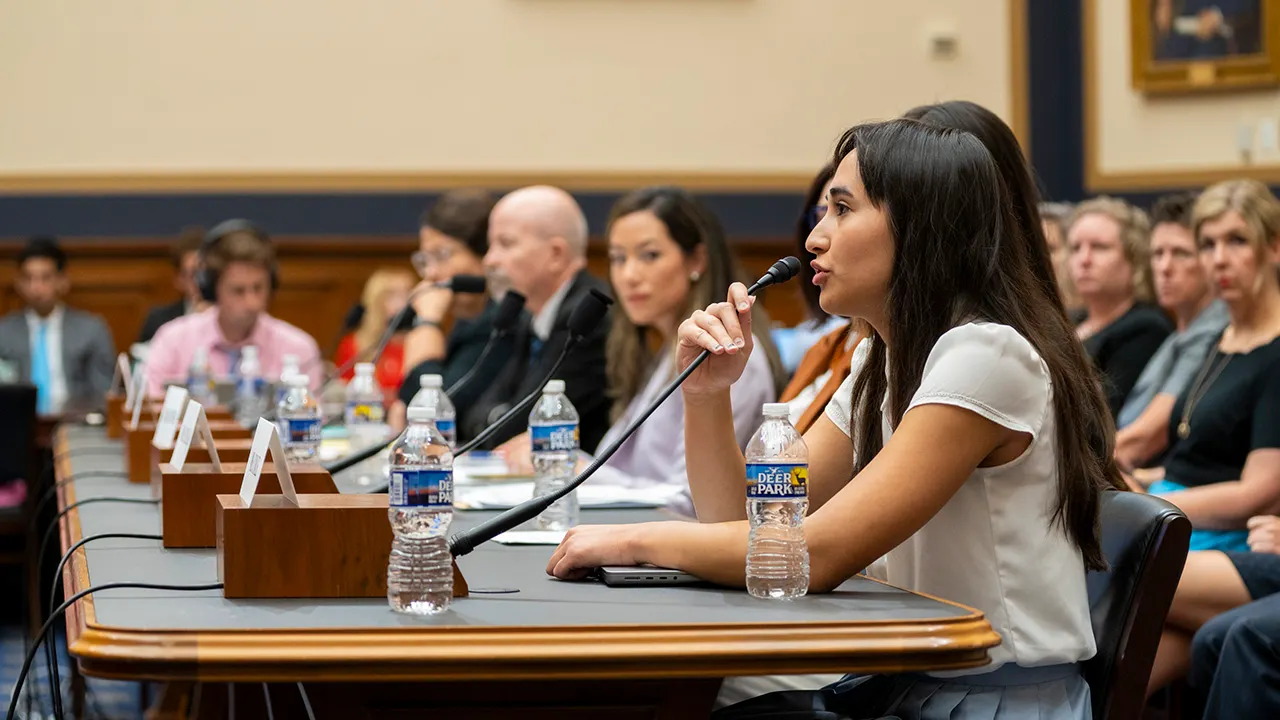 They did a psychiatric evaluation before I was diagnosed and treated for gender dysphoria. And they knew at the time that I had a previous diagnosis of ADHD, that I likely had autism and that I was struggling with social anxiety. But also that I was going through things that were perfectly normal for a kid my age. They told my mom and dad that it was either transition or suicide for me, but I wasn't suicidal until after I was put on these treatments.
--
EX-UPENN SWIMMER TESTIFIES BEFORE CONGRESS ON LIA THOMAS EXPERIENCE; OPENS UP ABOUT 2016 SEXUAL ASSAULT
That's [societal pressures] a huge part of it. I mean. A lot of these people getting caught up on this are kids who have a previous history of mental illnesses. Many of them don't really have very many friends at school or have much of a sense of community in their own neighborhoods, within their family even. And they seek that somewhere else. They seek that through these communities online or with their peers. And it gives them that sense of longing that they didn't have before. And it kind of explains why they feel so different from their parents, what setting them apart from them.
CLICK HERE TO GET THE FOX NEWS APP
For more Culture, Media, Education, Opinion, and channel coverage, visit foxnews.com/media