It is time for the FBI to tell us who killed Jimmy Hoffa
Even after decades, people still don't have answers as to what happened to Hoffa
The FBI and Department of Justice can close the Jimmy Hoffa case and announce who they think did it.
Since July 30, 1975, when legendary Teamsters President Jimmy Hoffa disappeared, the claims, theories and speculation have fueled one of the greatest mysteries in American history.
It is time for the FBI to release the still redacted and hidden documents that remain classified and announce who investigators believe were responsible.
But now it appears that the answers end in Detroit.
EXCLUSIVE: THE LAST LIVING JIMMY HOFFA SUSPECT'S SHOCKING CLAIMEXCLUSIVE: THE LAST LIVING JIMMY HOFFA SUSPECT'S SHOCKING CLAIM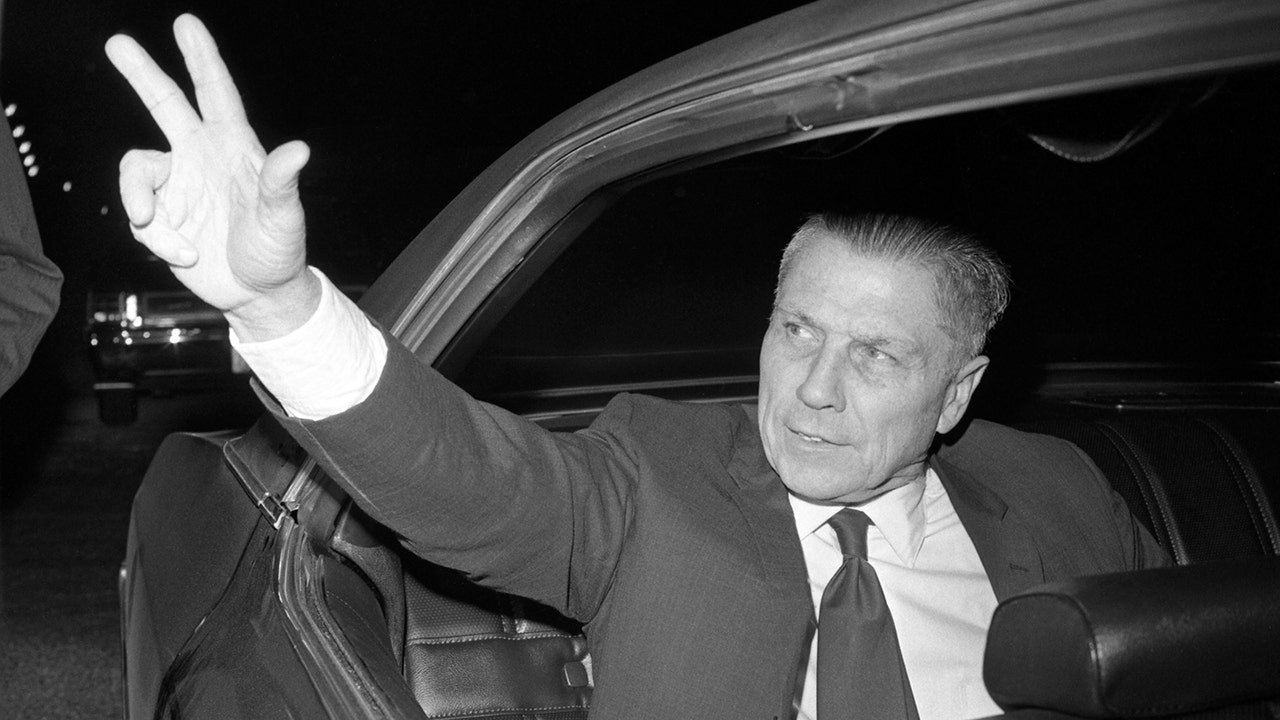 James P. Hoffa, Jimmy Hoffa's son, is writing a book, "My Name Is Hoffa," that is expected to blame the mobsters in Motor City for his father's demise.
The reputed current head of the Detroit mob family, Jackie "the Kid" Giacalone, told me that he thinks we are at "a dead end" after so many years, and he denies knowing anything about Hoffa's fate.
But some in law enforcement have long believed that it was his father, Vito "Billy Jack" Giacalone, who picked up Hoffa in the parking lot of the Machus Red Fox restaurant, to drive him to what he thought was a meeting with Vito's brother, the street boss of the Detroit family, Anthony "Tony Jack" Giacalone and Teamsters New Jersey local president and Genovese Crime family Capo Anthony "Tony Pro" Provenzano."
Hoffa wanted to regain the union's presidency but needed "Tony Pro's" backing in his bid.
Giacalone notes that it has been almost fifty years since that infamous day, but in that time the circle of possibilities have narrowed.
"The answer is incredibly simple. He never left Detroit," said Scott Burnstein, the city's top Mafia journalist whose "The Gangster Report" chronicles the underworld across the nation.
"The investigators don't believe 99% of this narrative that's developed over the last 50 years that's been perpetuated by the media," he said. "Jimmy Hoffa was an asset of the Detroit Mafia and had been for the previous 30 years, you going to turn to the family that's been operating that asset for the past 30 years to do the job that needs to be done."
That view has been a focus of our most recent episode of the Fox Nation series, "Riddle, The Search for James R. Hoffa," which has extensively investigated the Hoffa case. The new show, number 6, "The Last Living Suspect," focuses on Gabe Briguglio, who at 84 years old is the only official FBI suspect who remains alive. He has been branded as "the second suspected hit-man," and according to the FBI, was "reported by Newark source to be involved in the actual disappearance of JRH"...James Riddle Hoffa.
AMERICA IS IN ITS 'HEYDAY' FOR CRIMINALS: RICHIE GREENBERG
Briguglio heatedly denies that he had anything to do with Hoffa's fate. He has never been charged in the case, there is no solid evidence against him, the claim about him was only a belief that was presented to desperate investigators by a prison inmate in New Jersey at the time, and in the decades since the claim has panned out to nothing.
The story about Briguglio seems to have been concocted by the informer, Ralph Picardo, in the fall of 1975. Briguglio said Picardo simply fabricated it. Picardo used his claims to get out from under a 25-year prison stint for murder and was later determined by federal prosecutors to have been an unreliable serial liar who made up stories to feed prosecutors.
"He could use anything at all to make him get out of jail. He would lie if his mother, if he could throw his mother into the thing. And he's going to get out of jail. That's the kind of guy he was," Briguglio said in our exclusive Fox Nation interview.
Briguglio said he would not have had anything to do with Hoffa's killing "in a million years," and blames decades of media distortions and misguided law enforcement efforts for taking Picardo seriously.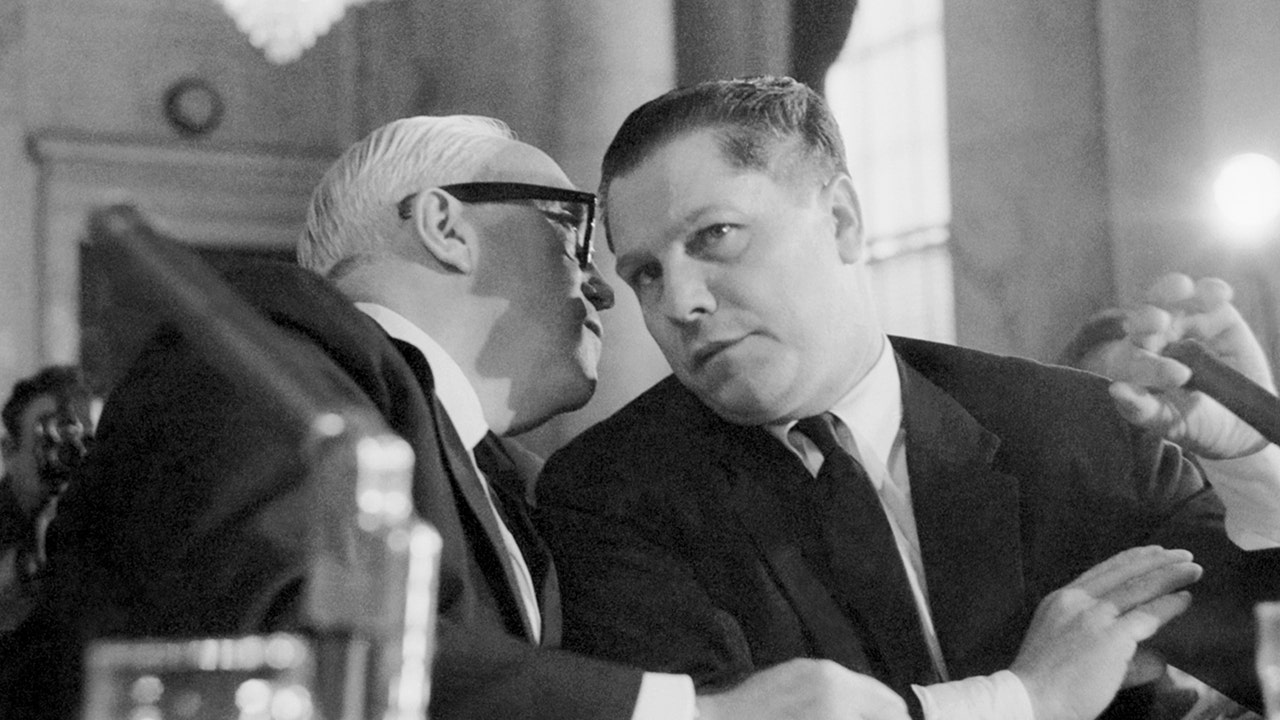 "How could you take a guy that's such a liar?," he said. "They never asked me anything about where I was. Never not even once."
He said on that day, he was in the Teamsters Union office in Union, New Jersey playing cards, won $600, went to Jersey Home Sales to pay for the residing of his house in East Rutherford, and then returned home to his wife and kids. Redacted FBI reports appear to support witnesses saying that they saw Briguglio playing cards in the Garden State, and not in Michigan kidnapping Hoffa.
Briguglio was subpoenaed to appear before the grand jury in Detroit in December of 1975 and placed in a line-up, but no witness picked him out.
"I wish that they would get me out of that thing," he told us. "I wasn't there, and I know where I was. I have nothing to hide."
ALABAMA POLICE STILL DON'T HAVE 'ANY IDEA' WHERE CARLEE RUSSELL WAS DURING THE 49 HOURS SHE WAS MISSING
And then there is Billy D'Elia, the former head of the Bufalino Crime family in Pennsylvania.
D'Elia was the trusted aide of powerful mob boss Russell Bufalino for decades and took over the family on Bufalino's death in 1994. His biography, "The Life We Chose, Big Billy D'Elia and the Last Secrets of America's Most Powerful Mafia Family" by Matt Birkbeck, tells his story and that of what he says happened to Hoffa.
"I think he was cooked," D'Elia told me, "Cremated."
D'Elia says Hoffa was killed in Detroit and his body incinerated, which is why the claims that Hoffa's body was brought to New Jersey and buried there have so far not panned out.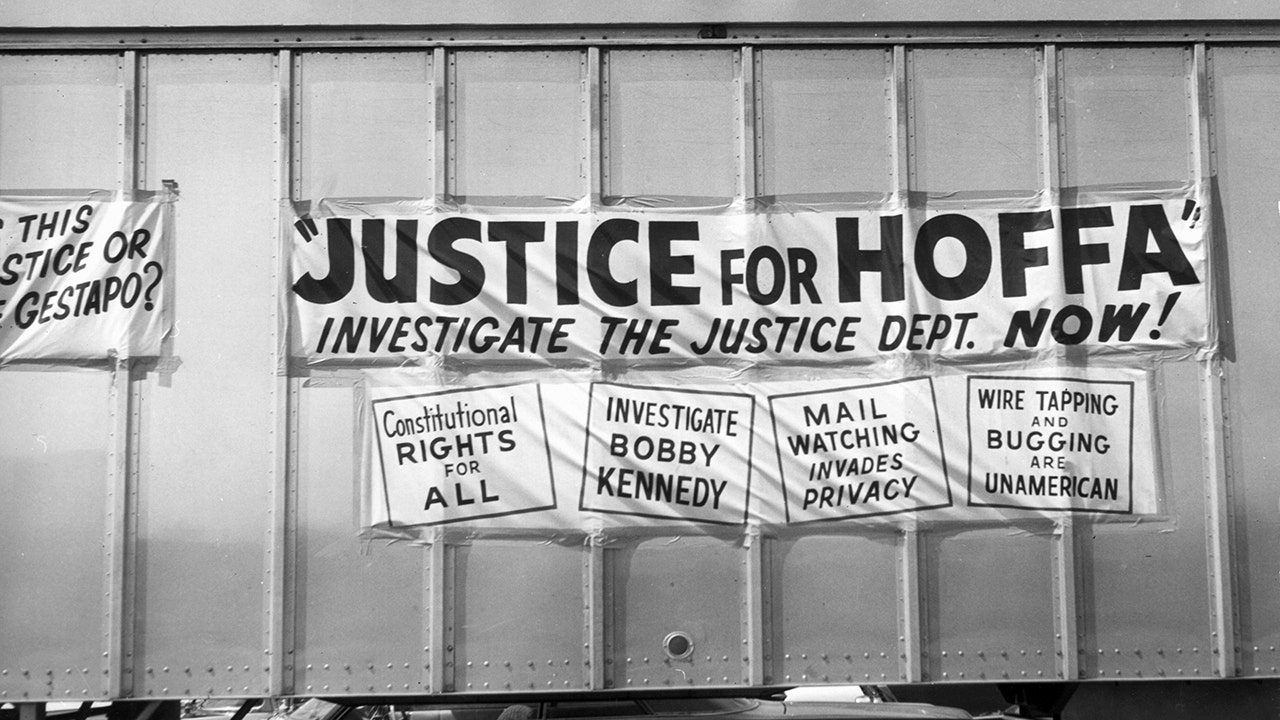 "I think the day he got shot, or whatever happened to them that day, he was cremated him right away."
The book describes how the revelations that the CIA recruited members of the Mafia to assassinate Fidel Castro in the 1960's fueled Hoffa's murder. The underworld links were exposed by Idaho Senator Frank Church's hearings, and in May of 1975, two months before Hoffa vanished, a Time Magazine article included Bufalino as a top mobster who was involved in the plots. That article, says Birkbeck, spelled doom for Hoffa.
"It said that Russell had been recruited by the CIA, and that they got to Russell because Russell did a lot of business in Cuba in the 1950's," he said. "This was a story that they wanted to hear, and they never heard before. No one in law enforcement heard the story before."
"Russell, now in his mind, he has to do something about Hoffa because it was Hoffa who the CIA reached out to, to get to Bufalino," he says.
The mob bosses wanted Hoffa out of the picture because he had been making waves about exposing the mob's multi-million-dollar loans to build Las Vegas from the Teamster's billion-dollar piggy bank, The Teamsters Central States Pension Fund.
But more importantly for Russell Bufalino, it was the prospect that he was going to be called to testify before the Church Committee that Birkbeck says proved to be the final nail for Hoffa.
"This was a story that they wanted to hear," he says. "No one in law enforcement heard the story before."
Someone else who believes that Hoffa was incinerated in Detroit was there at the very beginning.
Veteran Detroit television reporter Vince Wade broke the story of Hoffa's disappearance on that fateful night and covered the case for decades.
"I believe Jimmy Hoffa was part of the ozone layer within 90 minutes of disappearing," said Wade. "I believe the body was totally destroyed."
He says shortly after Hoffa was killed, his body was likely taken to the Central Sanitation disposal facility in nearby Hamtramck, which had industrial shredders and an incinerator.
"It was run by the Mob, so they could control who was around and who wasn't around," he says "If you don't have a body, you don't have evidence. And if you don't have evidence, you don't have a case."
He thinks Hoffa was bashed in the head and stuffed in the trunk of a car and driven to the disposal site.
"The theory that I prefer myself, is that they took an unconscious Hoffa down to Central Sanitation, turned on all of the machinery which makes a big loud kinds of racket, took a .22 popped him in the head with a couple of rounds from a .22, threw him on a pile of garbage, took a front end loader and put Hoffa's body in a pile of garbage in a trash compactor, backed it up and put it in a high intensity incinerator."
"You've got nothing. You've got no evidence," he said. "I think it will be an unsolved mystery forever."
"I like to say that I broke the story that Jimmy Hoffa is missing...and he's still missing."
Another person who has not given up in solving Hoffa's demise, is Michael Yarborough, a former Michigan Corrections officer. He says that when he was 18 years old, he came upon Hoffa being buried in the cement of Detroit's towering Renaissance Center complex when it was under construction.
"I need them to do a ground penetration search at least 8 feet deep. Once they come in and see the void, they can come in with a concrete drill and take a DNA sample out of there and know right away who's down there. It's Jimmy Hoffa… it's nobody else," he said.
While Yarborough has met with law enforcement and took Fox Nation to the spot where he says Hoffa's remains can be found, authorities have not yet excavated the location under the marble floor on the ground floor level, right off the automobile showroom filled with gleaming GM cars. He hopes that exploring the site will be the next step for authorities.
Our Fox Nation investigation also focused on the spot in New Jersey, under the Pulaski Skyway, which is the site of the old mob connected landfill and former toxic waste site, "Moscato's dump," where it has been claimed Hoffa was buried. The FBI conducted a dig at the location last year and came up empty, but Hoffa expert Dan Moldea has publicly claimed that the bureau missed the exact location.
Meanwhile, with two years to go before the landmark 50th anniversary, it is time for the government to release its files and announce what it thinks happened. By doing so, authorities can finally fulfill what Mr. Giacalone said is really the end.
Watch: "Riddle, The Search For James R. Hoffa," streaming on Fox Nation. The latest episode, number 6, tells the story of "The Last Living Suspect," Gabe Briguglio. "Riddle" is also an accompanying podcast with in-depth interviews that is also available.