8 police dogs die after AC breaks down during 2-hour traffic delay
Response was so 'overwhelming' that civilians intervened to help dogs
At least eight dogs in Indiana died from heat-related injuries after an air-conditioning unit that was being used to keep them cool failed during a two-hour traffic delay.
The dogs that died were among 18 German shepherds that were being taken to a police dog training facility from O'Hare Airport to Michigan City, Indiana, on Thursday, Lake Station police said.
During the transport, the driver became stuck in a traffic jam and the air-conditioning unit failed. The temperature rose inside the vehicle, causing the dogs to go into heat-related medical distress.
The driver wasn't aware at first of the AC unit failure because the cargo area was separated. He only became aware of what was happening upon hearing the dogs barking.
DISTURBING FOOTAGE SHOWS PLANE NOSEDIVE, BURST INTO FIREBALL DURING WILDFIRE TRAGEDY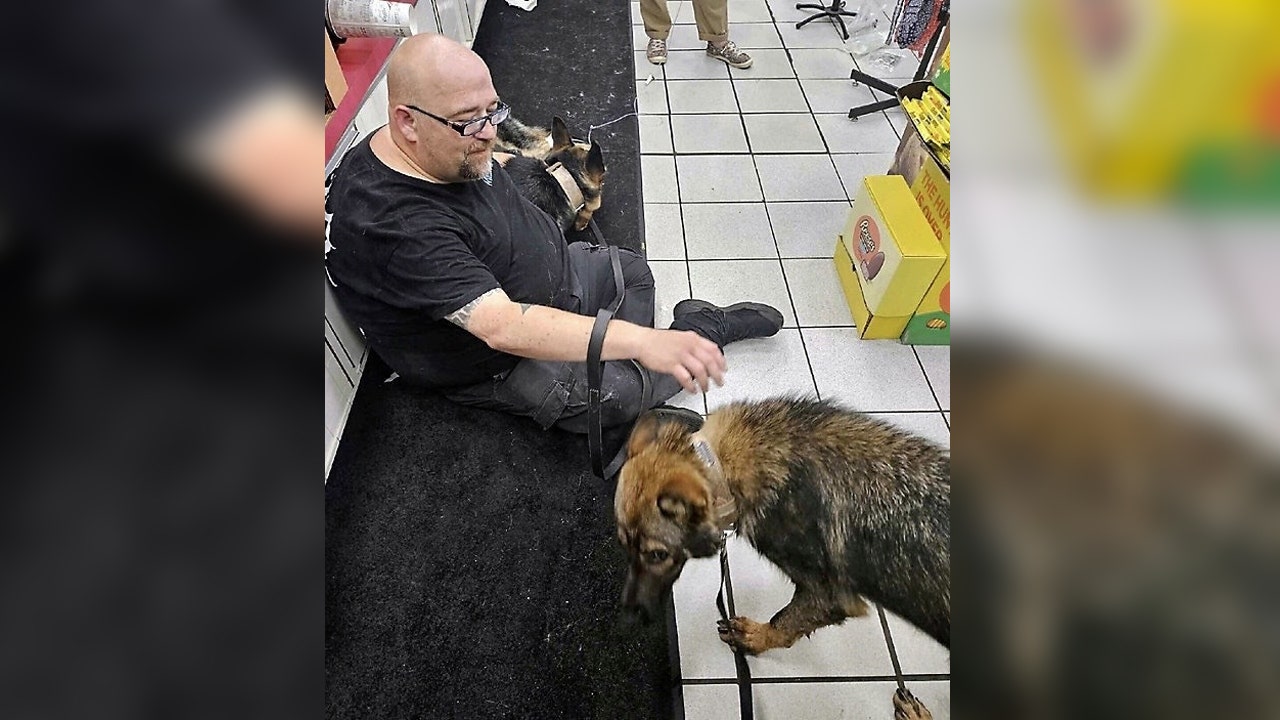 The driver stopped the vehicle at the Road Ranger convenience store on Ripley Street and began removing the dogs that were crated.
Officials from the Lake Station Fire Department and EMS, as well as the Lake Station Police Department, responded to the scene.
FIRST POOCH COMMANDER BIDEN IN THE DOG HOUSE AS TRAINERS CALL FOR HIS MUZZLING
Police said the response from both agencies was so "overwhelming" that civilians stopped to help where they could.
"The scene was chaotic and took an emotional toll on all that were involved in trying to save as many canines as possible," the Lake Station Police Department wrote in a press release. "Any loss of life is tragic and thoughts and prayers are with all those that were affected by this 'freak event.'"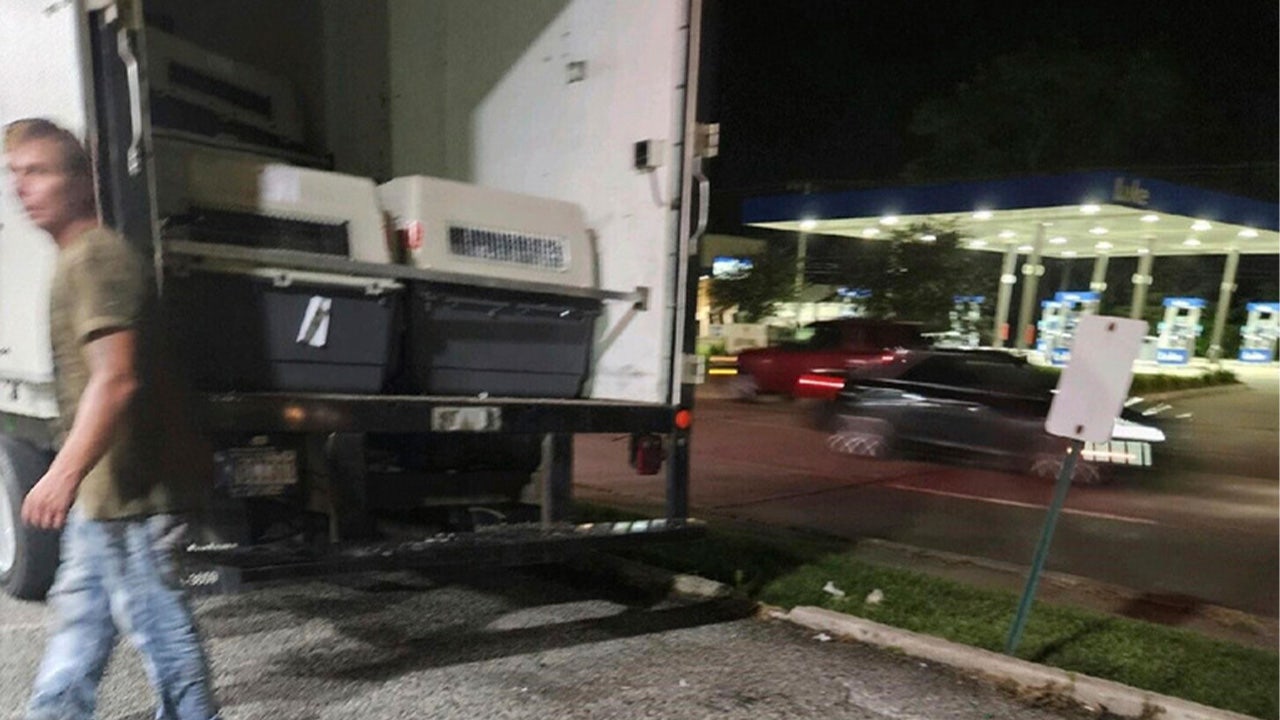 After speaking with the driver involved, police determined that the incident was not an act of animal cruelty or neglect but a mechanical failure of the air-conditioning unit that was being used in the cargo area.
CLICK HERE TO GET THE FOX NEWS APP
The incident came amid a record-breaking heat wave that has walloped the United States in recent weeks. Scientists have calculated that July will be the hottest month worldwide on record.
The Associated Press contributed to this report.