Cardi B hurls microphone at fan during Vegas concert after being splashed by drink
Musicians such as Bebe Rexha, Harry Styles and Kelsea Ballerini have had objects thrown at them while performing on stage
Cardi B is the latest musician to be subjected to unpredictable fan behavior at a concert, following a slew of incidents this summer where fans disrupt musicians, including Harry Styles, Bebe Rexha, and Kelsea Ballerini, while on stage, sometimes hurting them in the process.
Things escalated on Saturday in Las Vegas at Drai's Beachclub, when the rapper was hit by a concertgoers' drink.
Ironically performing her song "Bodak Yellow" (see lyrics), Cardi became furious and aggressively chucked her microphone toward the area in which the beverage came from, as seen in a fan-recorded video.
CARDI B SOUNDS OFF ON INFLATION IN TWITTER RANT GONE VIRAL: 'WHAT THE F--- IS GOING ON?'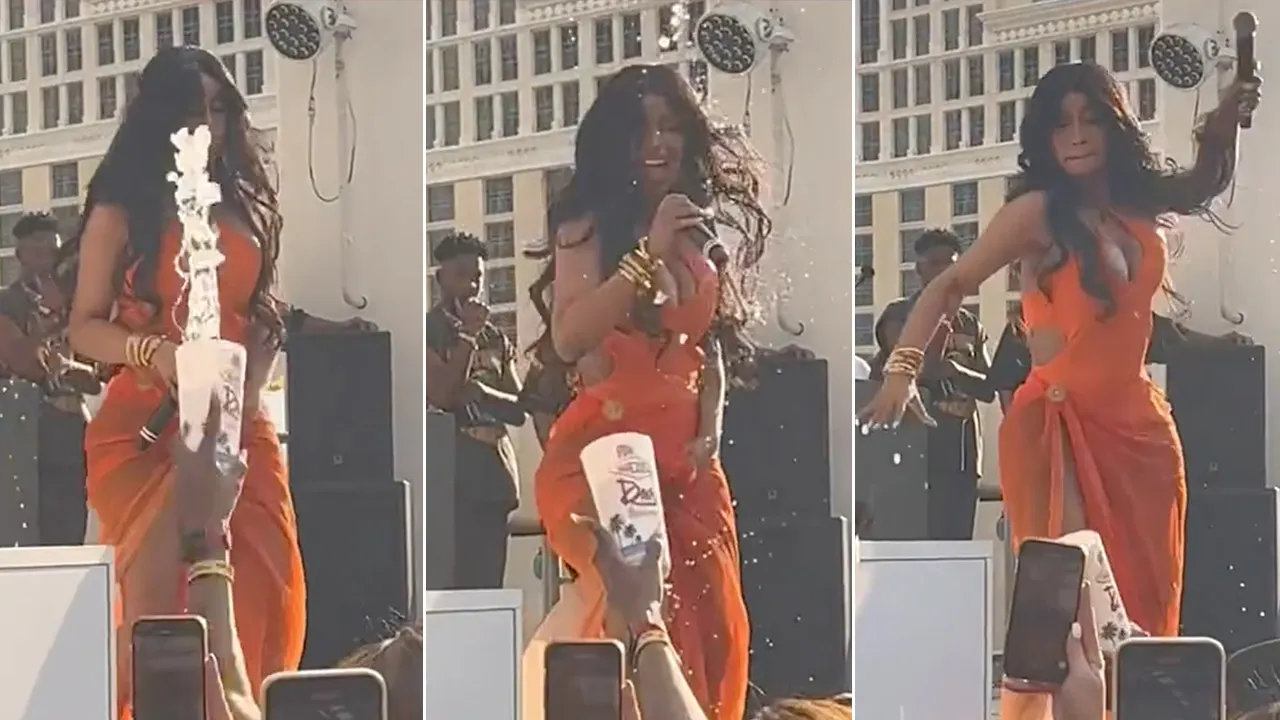 Security was immediately deployed to the area to address the situation, as Cardi remained onstage, fuming.
She was clearly performing with playback to her song; when she stopped rapping, the track continued.
WATCH: CARDI B THROW HER MICROPHONE AT AUDIENCE MEMBER
At some point during the concert, Cardi actually asked the audience to throw water at her, admitting that she was very hot and would like to be cooled down. Fox News Digital reached out to a representative of the singer to clarify if she asked for water before or after the microphone incident.
WATCH: CARDI B ASKS FANS TO THROW WATER ON HER
Fans on social media had mixed reactions to Cardi B's response, with some writing they would have done the same thing, while others condemned her for having a violent reaction.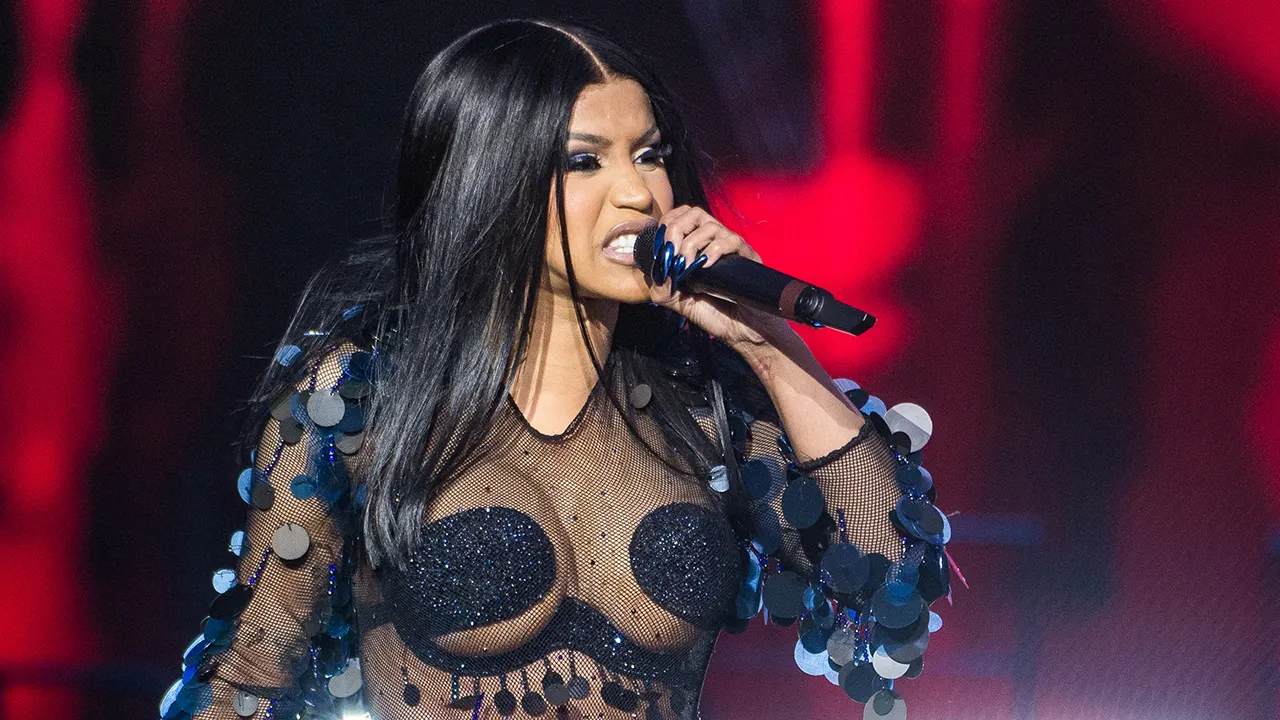 Headliners have been plagued with similar, unfortunate events for the past two months.
Although not unique to the 21st century, fan behavior became noticeably problematic last month in New York City, when Rexha was hit in the face with a cellphone, resulting in the arrest of a man and the singer getting stitches.
The "I'm Good (Blue)" singer gave fans a glimpse of her injuries, sharing pictures to Instagram.
APP USERS CLICK HERE TO VIEW INSTAGRAM
"I'm good," she cheekily commented, despite having a bruised face.
Country star Ballerini was performing in Boise, Idaho, at the end of June when she was hit with a flying object, later identified as a bracelet.
In a fan-captured video, Ballerini, who was singing her song "If You Go Down," is seen jolting her head back and wincing in disbelief when an object strikes her eye.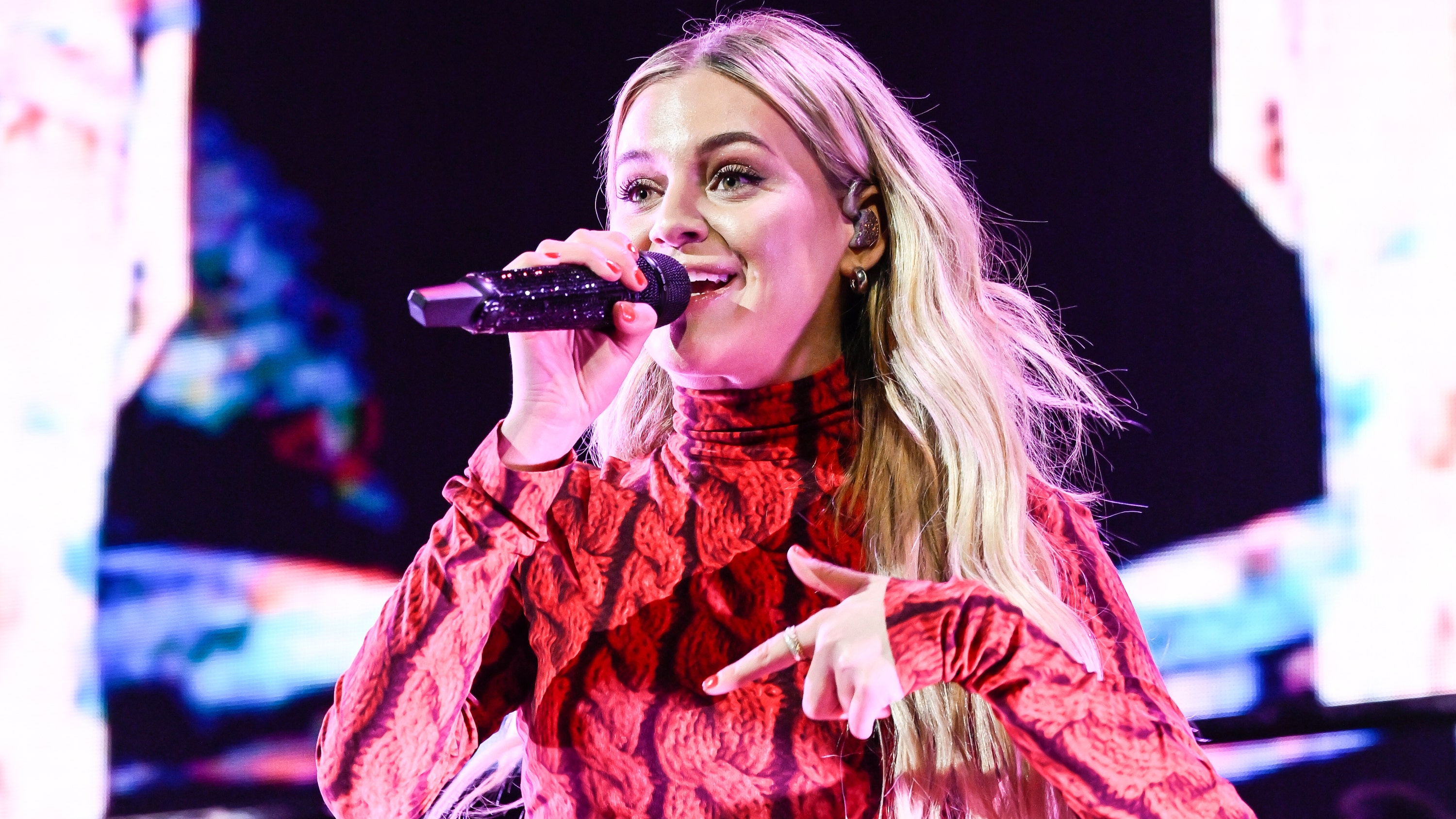 Turning her head and eventually her entire body away from the audience, Ballerini was quickly attended to by one of her band members. After several moments, Ballerini eventually walked off stage.
WATCH: KELSEA BALLERINI GETS HIT IN THE FACE WITH OBJECT THROWN BY FAN AT CONCERT
KELSEA BALLERINI HIT IN THE FACE WITH FLYING OBJECT, LEAVES CONCERT STAGE
She later took to her Instagram story to elaborate on what happened, writing, "I'm fine. Someone threw a bracelet, it hit me in the eye, and it more so just scared me than hurt me. We all have triggers and layers of fears way deeper than what is shown, and that's why I walked offstage to calm down and make sure myself, band and crew, and the crowd all felt safe to continue. That's all I ever want, is for shows to feel like a safe place for us all."
She also clapped back after a troll in the comments section posted, "Stitches is the bar. No stitches. No post," referencing the incident with Rexha. Ballerini wrote along with a screenshot of the comments, "also just gonna leave this right here. a sad, scary world we live in."
HARRY STYLES HIT IN GROIN WITH AN APPARENT BOTTLE AT CHICAGO CONCERT: 'SHAKE IT OFF'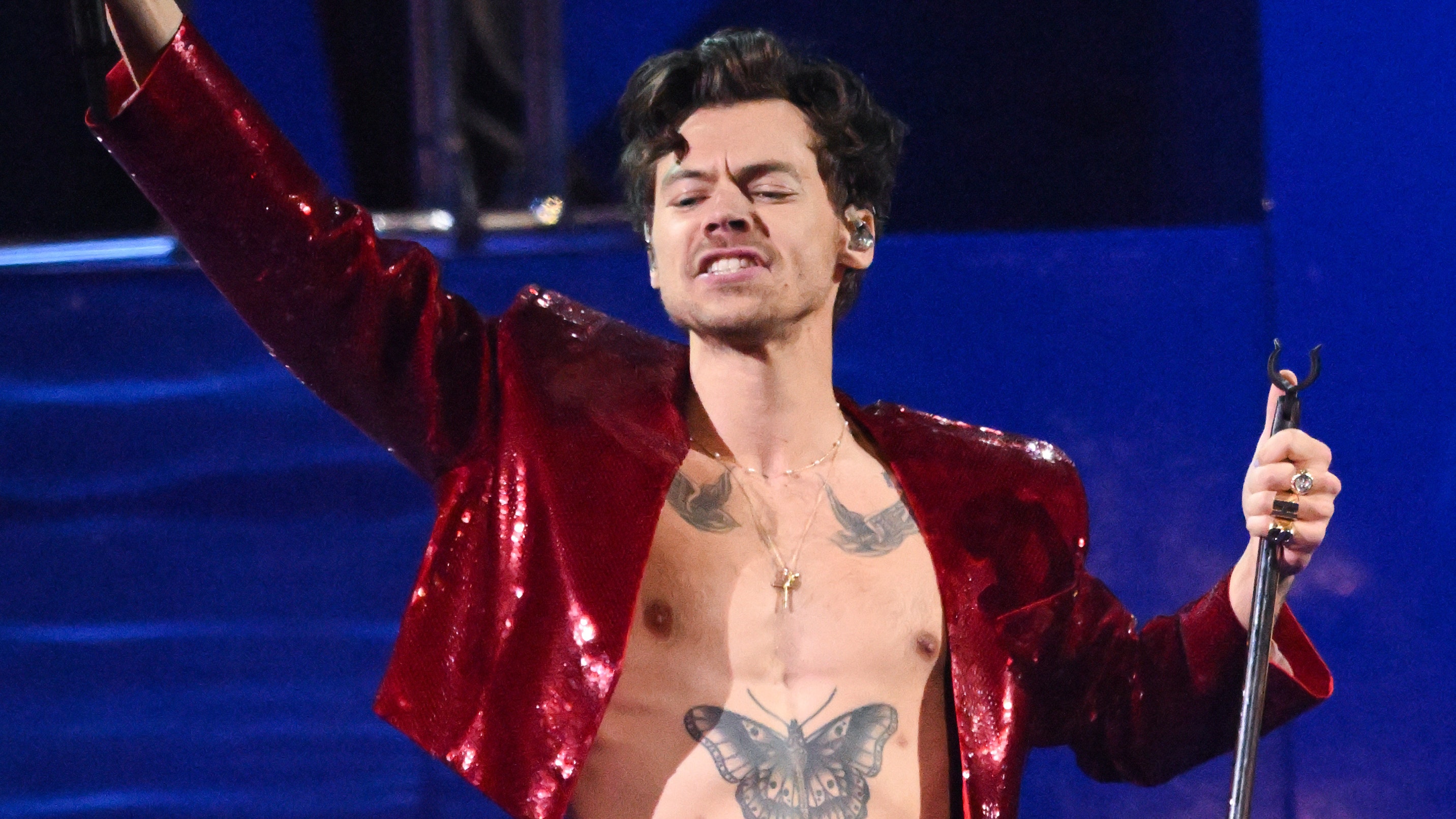 Then it was Harry Styles who got hit in the eye.
In a fan-captured video, the former One Direction member is seen strutting down the runway with his microphone when an unknown object is launched at his eye.
Styles, 29, winces in pain and bends over, covering his eye with his hands.
WATCH: HARRY STYLES GET HIT IN THE EYE BY FLYING OBJECT AT VIENNA CONCERT
Several musicians have remained relatively mum after such incidents, however, in July, Adele addressed proper concert etiquette, warning fans to not try anything with her.
"Have you noticed how people are like forgetting f---ing show etiquette at the moment because [they're] throwing s--- on stage? Have you seen them," Adele told her Caesars Palace audience at her Weekends with Adele residency in a fan-recorded video.
CLICK HERE TO GET THE FOX NEWS APP
"I f---ing dare you. Dare you throw something at me and I'll f---ing kill you," she cautioned the crowd while toting a T-shirt gun in her arms and firing it off into the audience with gusto.