'Oppenheimer' star Emily Blunt joins Tom Holland and Salma Hayek putting family before fame
'Oppenheimer' actress Emily Blunt recently revealed she's taking a brief break to focus on her children
Emily Blunt is joining other Hollywood stars who have decided to prioritize their families over their careers.
Blunt, who stars in the recently released "Oppenheimer," said there's an "emotional cost" for her and her young daughters when it comes to her career.
In June, Tom Holland announced he would be taking a break from Hollywood, which he says was planned after the completion of his AppleTV+ series, "The Crowded Room," which "broke" him.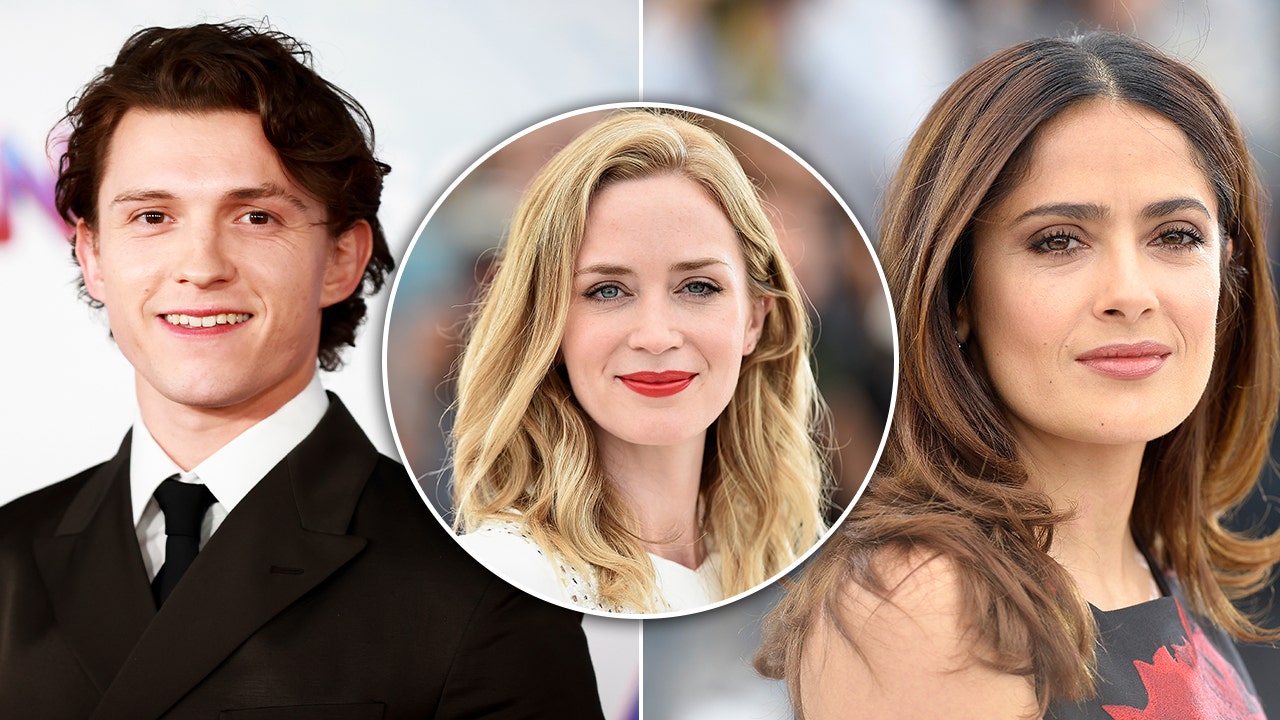 'SPIDER-MAN' STAR TOM HOLLAND REACHES BREAKING POINT IN HOLLYWOOD: 'TAKING A YEAR OFF'
Salma Hayek admitted that she "just can't" drop everything, including her 15-year-old daughter, husband and dogs to shoot a television series for several months.
Here is a look at some heavy hitters in Hollywood who have pumped the brakes – for the moment – on careers to focus on family and their personal lives.
Emily Blunt
Blunt is taking a brief break from acting to focus on her family.
The actress, 40, revealed on the "Table for Two" podcast earlier this month she plans to take a step back from her acting career to focus on her daughters — Hazel, 9, and Violet, 7.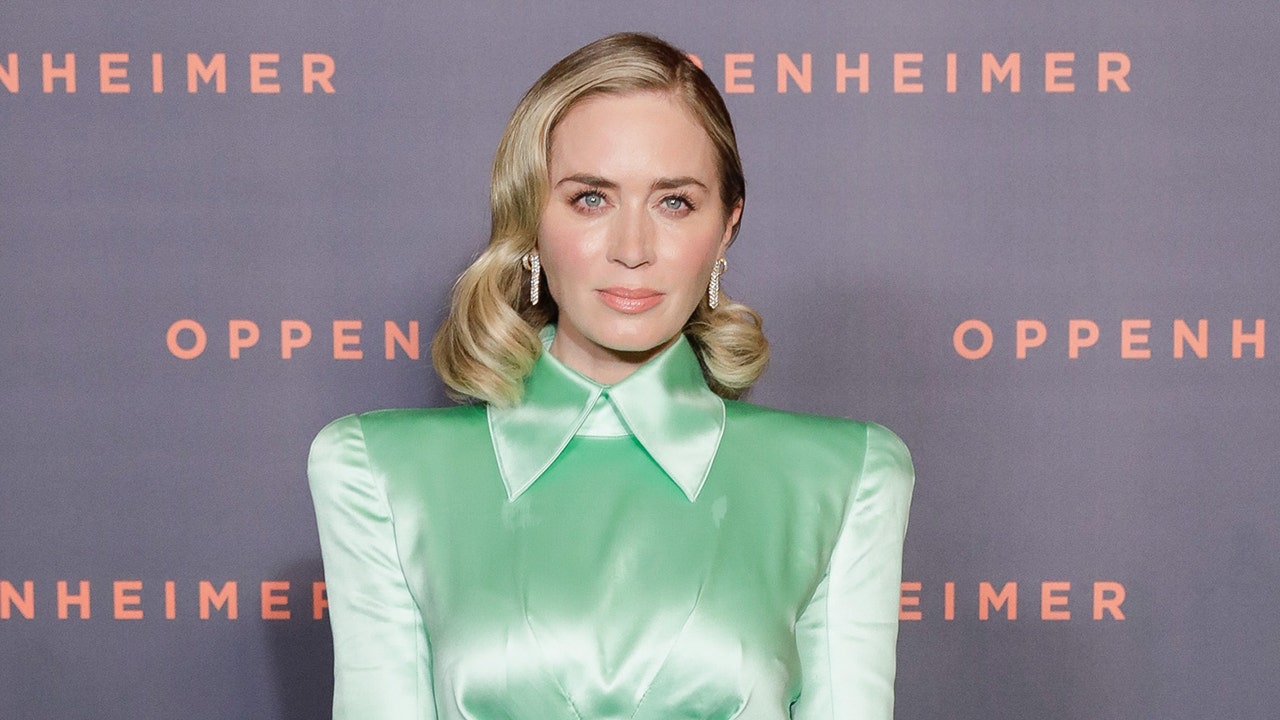 'OPPENHEIMER' STAR EMILY BLUNT REVEALS SHE'S TAKING 'EMOTIONAL' BREAK FROM HOLLYWOOD: 'VERY PRONE TO GUILT'
"It's one of those things when people are like, 'How do you balance it?' I never feel like I'm doing it right, you know?'" she said. "But this year I'm not working.
"I worked quite a bit last year, and my oldest baby is 9, so we're in the last year of single digits. And I just feel there are cornerstones to their day that are so important when they're little."
The "Oppenheimer" actress shares her two daughters with husband and fellow actor John Krasinski.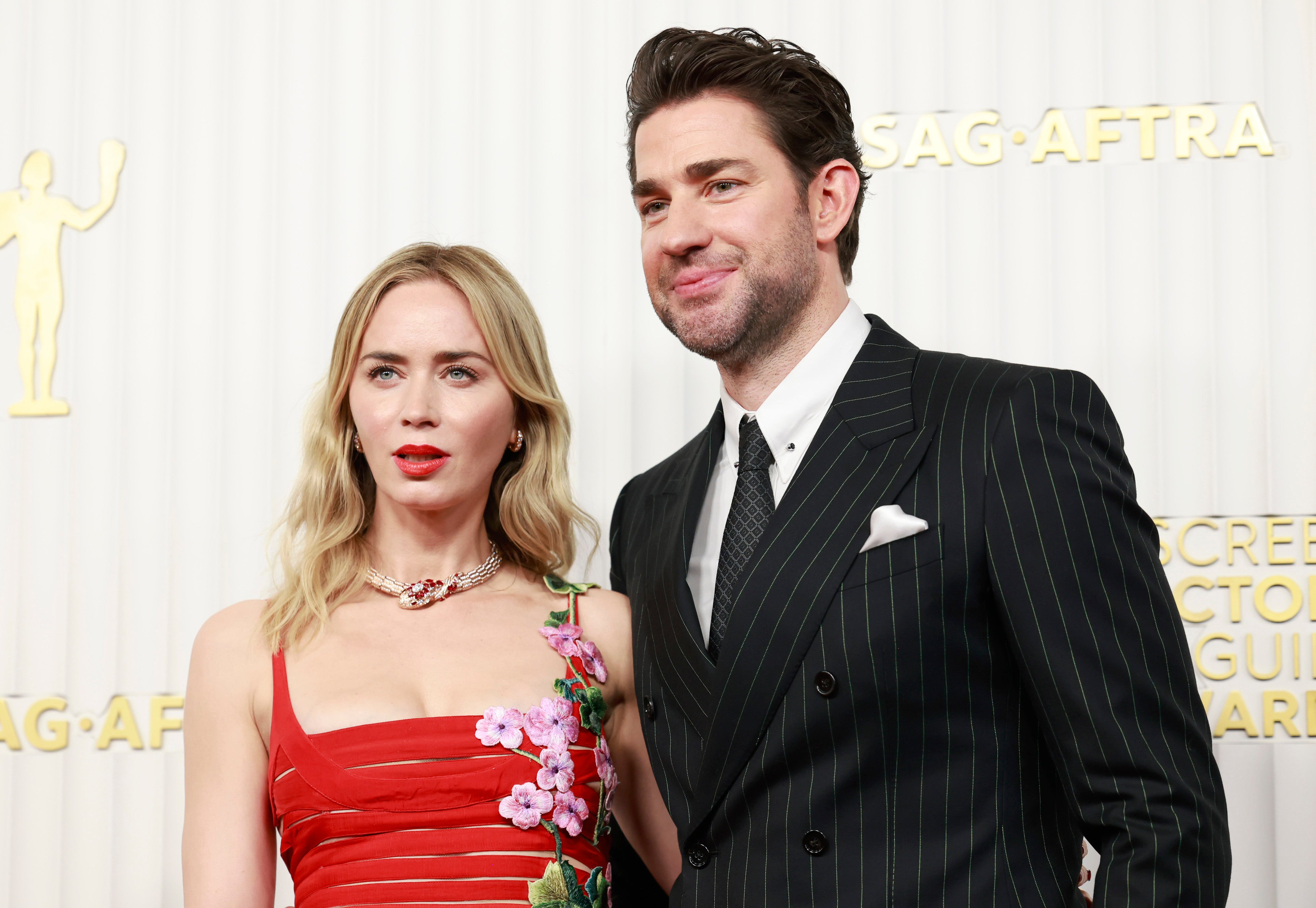 "And it's, 'Will you wake me up? Will you take me to school? Will you pick me up? Will you put me to bed?' And I just need to be there for all of them for a good stretch. And I just felt that in my bones," she added.
Blunt explained that the projects she has worked on over the past year were "intense" and "time-consuming." She noted her work schedule also took a toll on her children.
"The ones that are time-consuming, I think, for me, are becoming few and further between because of just the emotional cost on me, on the kids, on balance," Blunt said.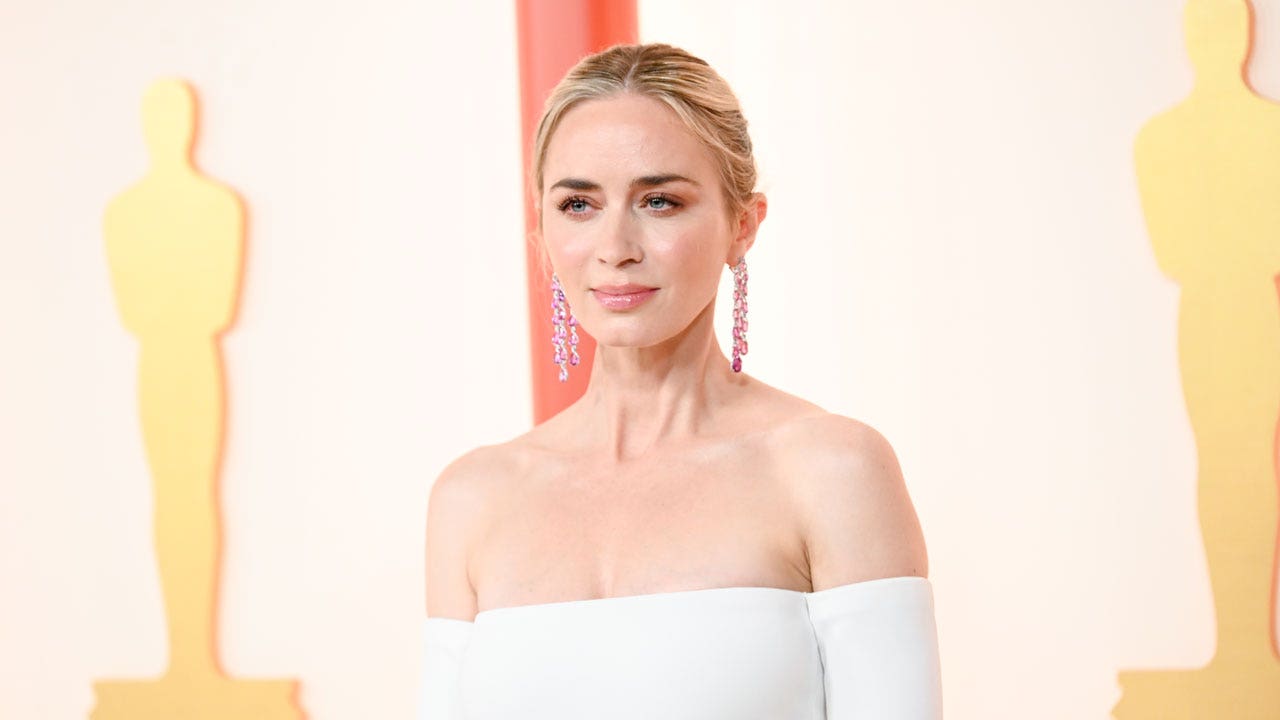 "The Devil Wears Prada" actress shared that she battles with "guilt" while leaving her children during filming but hopes she can inspire her two young daughters to "find something they adore doing."
"Oppenheimer" debuted in theaters last week. Blunt also appeared in the miniseries "The English" in 2022.
Blunt's film, "Pain Hustlers," has been completed and is expected to be released later this year, per IMDb. Two other movies she will appear in, "The Fall Guy" and "Imaginary Friends," are in post-production, according to the site.
Tom Holland
This Spider-Man doesn't believe he belongs in Hollywood.
After Holland, 27, completed his role on the AppleTV+ series "The Crowded Room," he decided he was going to take some time off from acting.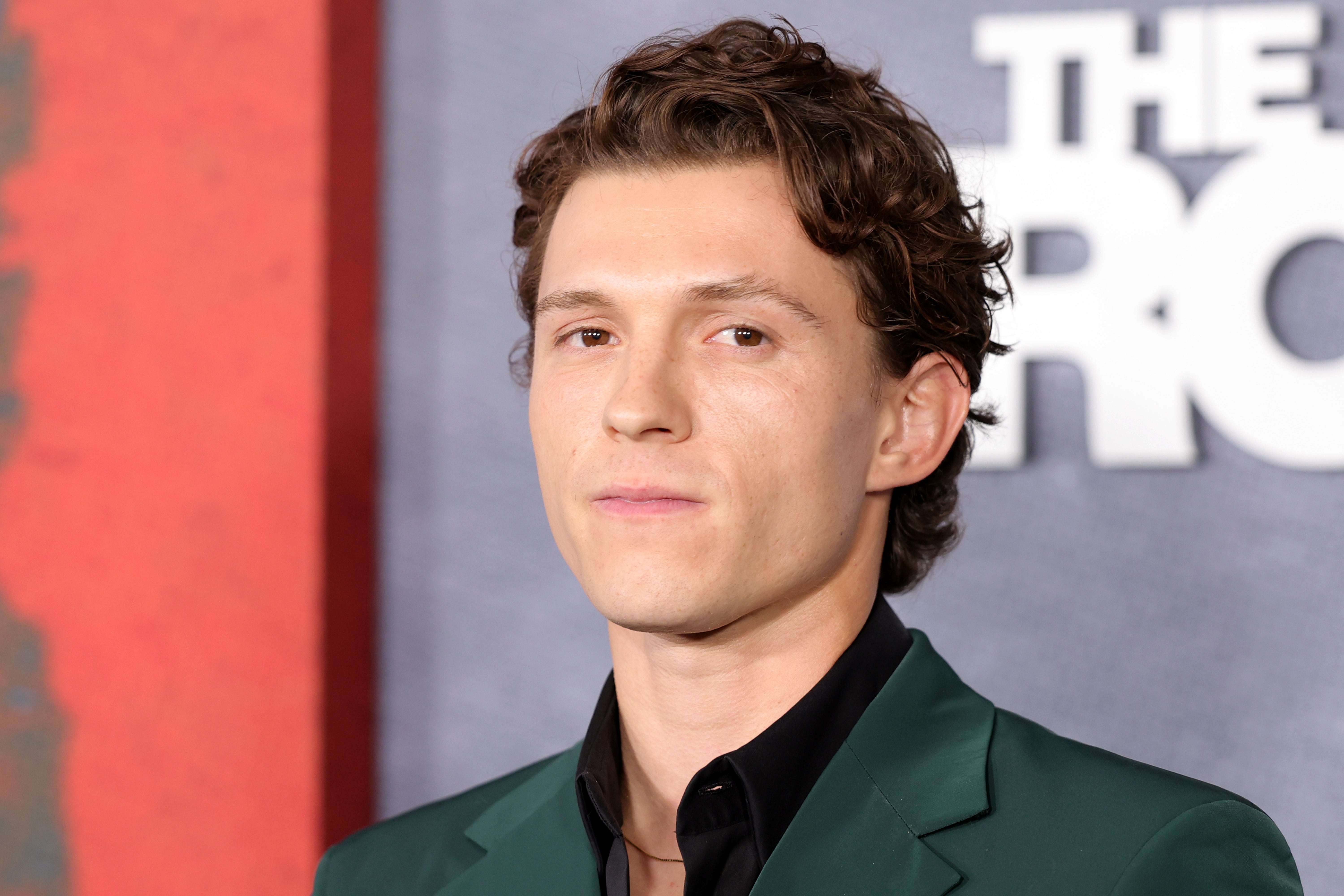 In an interview with Extra in June, Holland detailed his experience on the show, saying, "I really enjoyed it, but then again, the show did break me.
"There did come a time where I was sort of like, 'I need to have a break.' I disappeared. I went to Mexico for a week and had some time on a beach and lay low. And I'm now taking a year off, and that is a result of how difficult this show was."
HOLLYWOOD EXIT: WHY CHRIS HEMSWORTH, TOM HOLLAND, BRYAN CRANSTON LEFT SPOTLIGHT AFTER SKYROCKETING TO FAME
In an interview on the "Jay Shetty Podcast" this month, the actor explained his struggle to be a part of the business while maintaining his sense of self.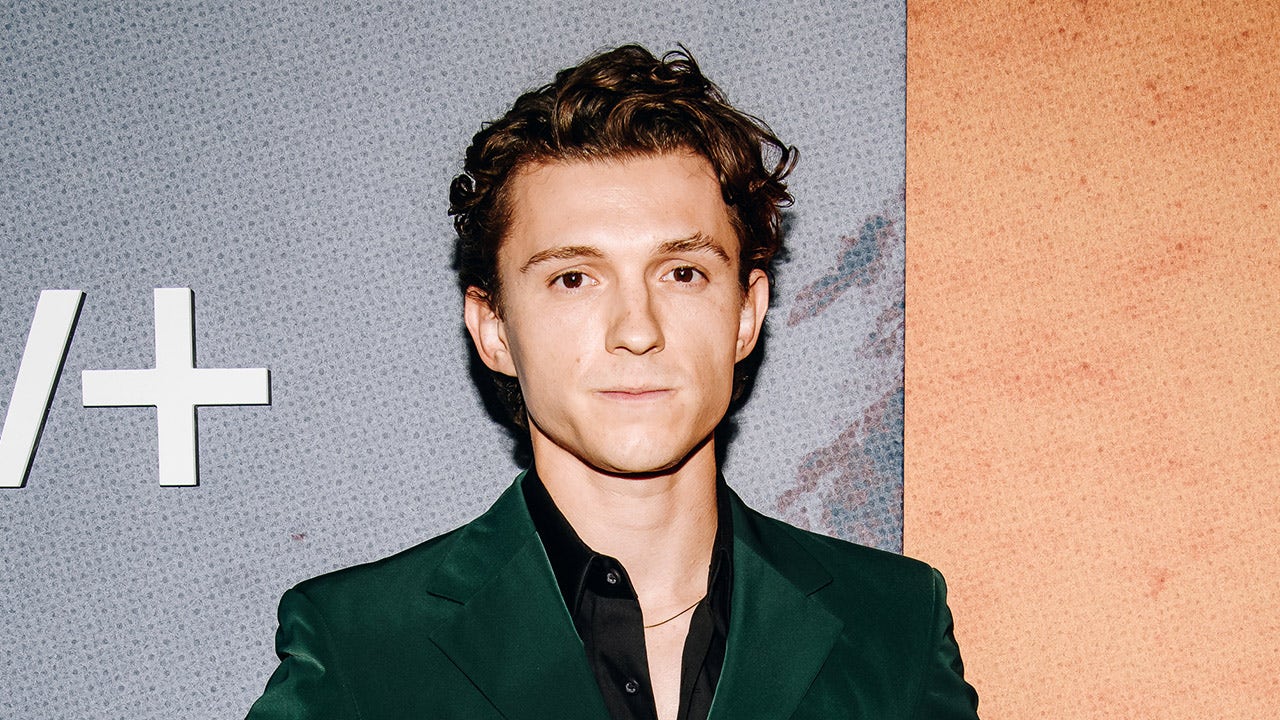 "I really am a massive fan of making movies, but I really do not like Hollywood. It is not for me," Holland said.
"The business really scares me. I understand that I'm a part of that business and I enjoy my kind of interactions with it, but that said, I am always looking for ways to kind of remove myself from it to kind of just live as normal a life as possible.
"I definitely think it has been an ongoing thought, which is 'don't lose yourself.' I've seen so many people come before me and lose themselves, and I've had friends that I've grown up with that aren't friends of mine anymore because they've lost themselves to this business. And I just am really, really keen to focus on what makes me happy, which is my family, my friends, my carpentry, my golf, the charity my mom runs. That is the stuff that makes me really happy, and that is the stuff I should protect."
Holland has been acting since he was 9 and rose to international fame playing Spider-Man in the "Avengers" and "Spider-Man" films.
Per IMDb, Holland's untitled "Spider-Man" sequel is in pre-production. He has no other projects scheduled to be released at this time, according to IMDb.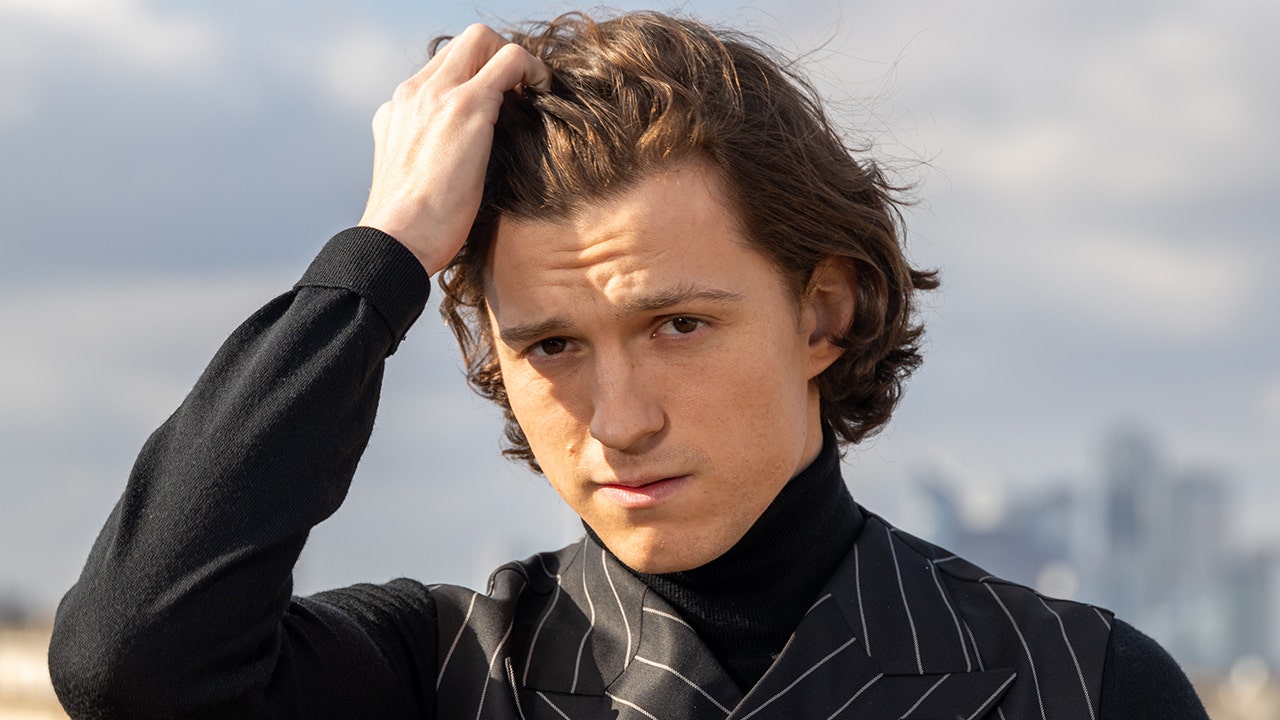 Salma Hayek
Hayek recently shared that she has a hard time wrapping her mind around leaving her husband, daughter and dogs to go shoot a television series for three or four months.
During an episode of Kelly Ripa's "Let's Talk Off Camera" podcast, Hayek admitted she would love to star in the hit HBO series "White Lotus" but has some hesitation.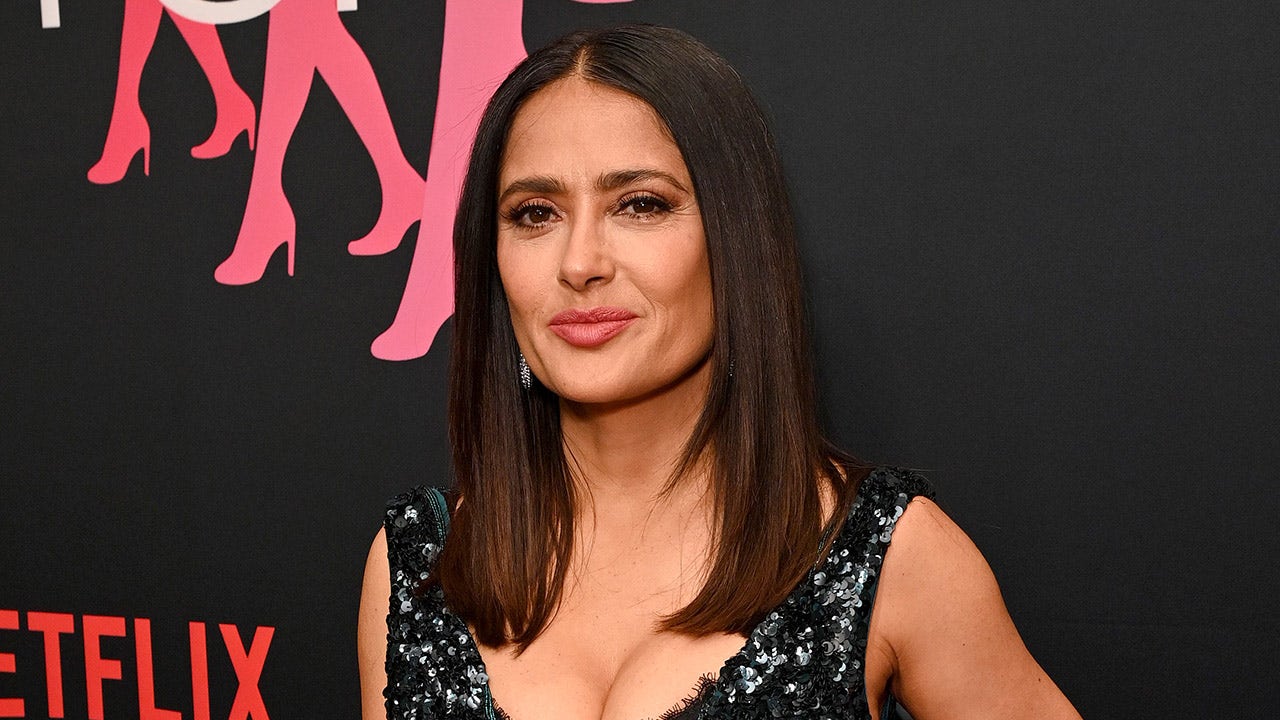 "It's hard for me to do series because I'm still very present with my daughter and my husband and my dogs and the house," she said on the episode.
"And so I can't, even though I'm trying to carve out more space, I can't like say, 'OK, bye. I'm gonna do a series. See you in three months, in four months.' I just can't," Hayek continued.
Hayek and French businessman François-Henri Pinault married in 2009 and welcomed their daughter, Valentina, 15, in 2007.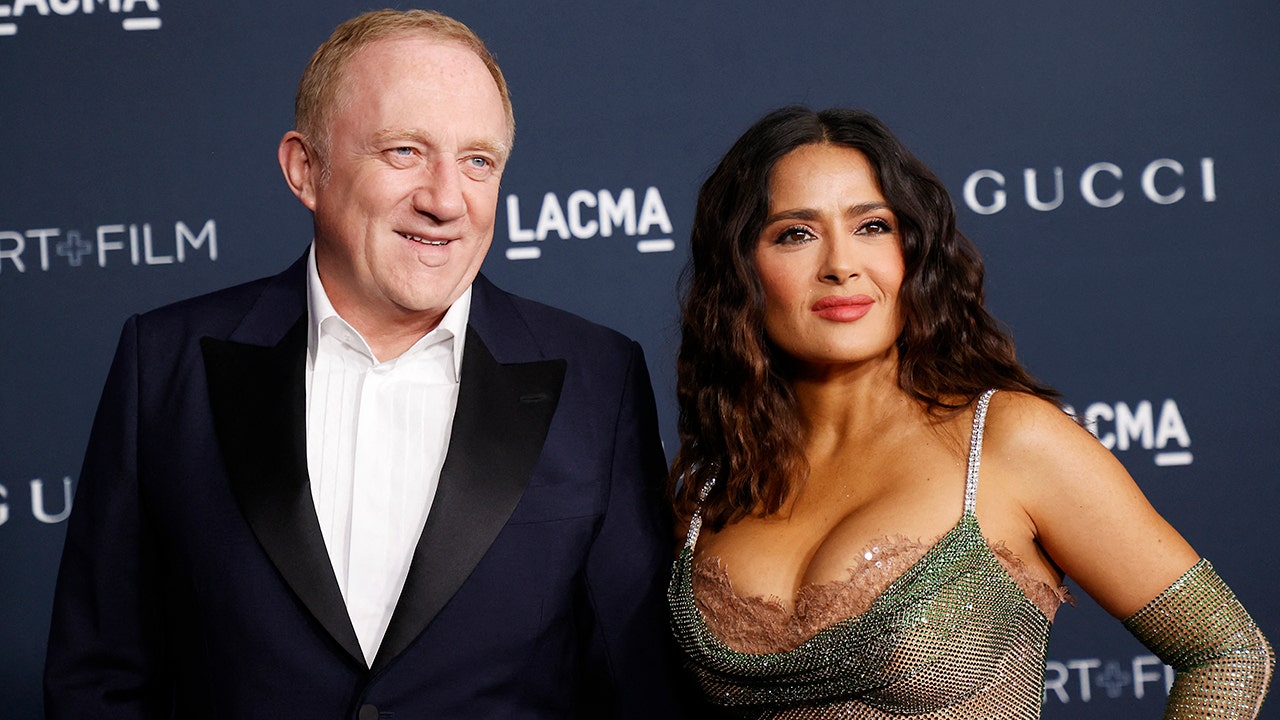 SALMA HAYEK CREDITS ADAM SANDLER FOR HELPING HER MOVE ON FROM 'SEXY' ROLES: 'I WAS TYPECAST FOR A LONG TIME'
Hayek did mention on Ripa's podcast she has a "fantasy" of working with "White Lotus" producer and writer Mike White, so her break from acting doesn't seem to be permanent.
"Absolutely," she said of working with White. "I would do anything with Mike. I have a fantasy of acting with Mike. We're so good together."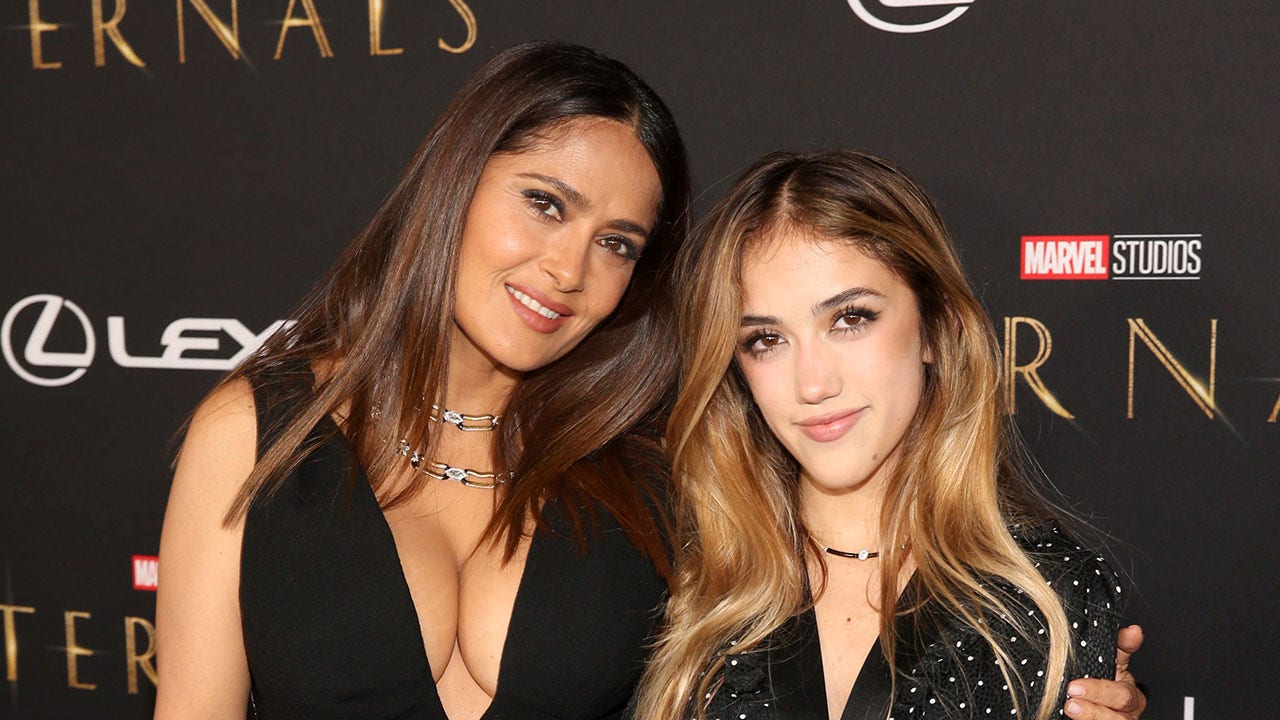 The actress recently starred alongside Channing Tatum in the final installment of the "Magic Mike" franchise. Hayek also made an appearance on Netflix's sixth season of "Black Mirror," which released in June.
According to IMDb, Hayek's next film, "Without Blood," is in post-production.
Sandra Bullock
Following the release of "The Lost City" in 2022, Sandra Bullock decided it was time for a break to spend time with her kids: Louis, 13, and Laila, 11.
Last year, the actress told Entertainment Tonight her children and partner, Bryan Randall, are her top priority.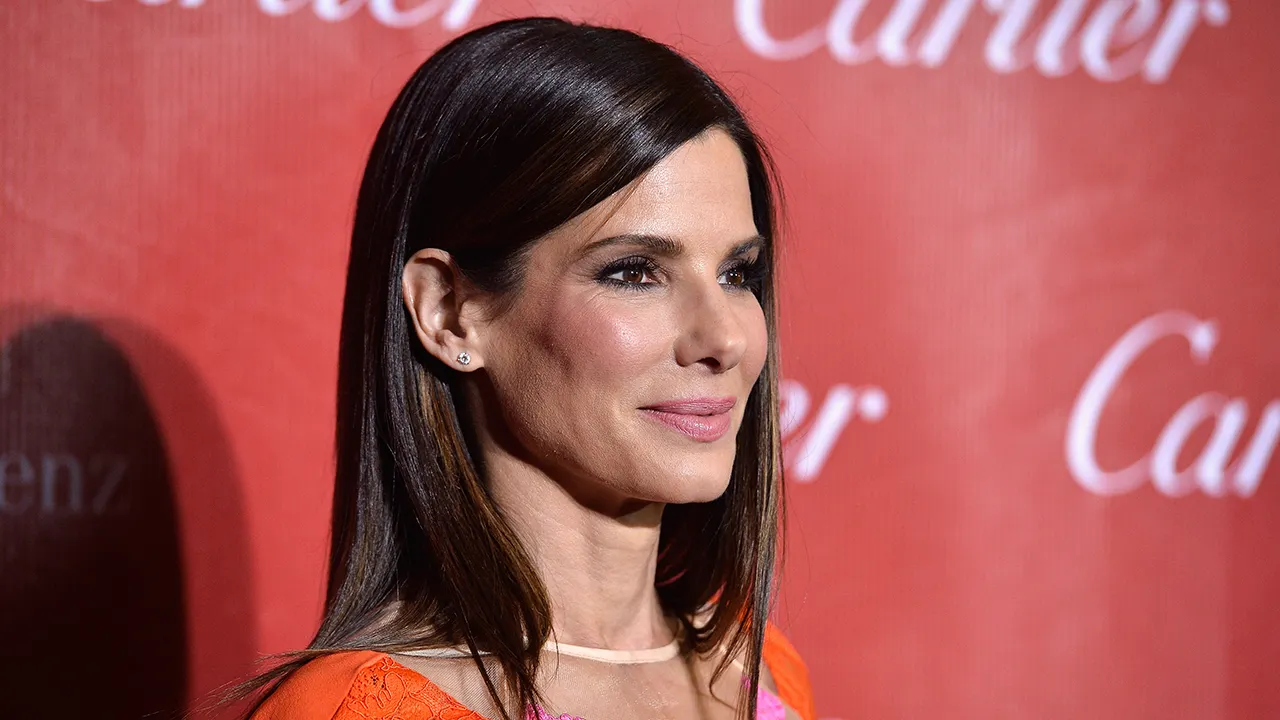 "I take my job very seriously when I'm at work," Bullock told ET in March 2022, adding it's a "24/7" commitment.
"And I just want to be 24/7 with my babies and my family," she added. "That's where I'm gonna be for a while."
Bullock, 59, echoed her wish to The Hollywood Reporter in 2022 and said at the time she was "so burnt out" and needed a moment to recharge.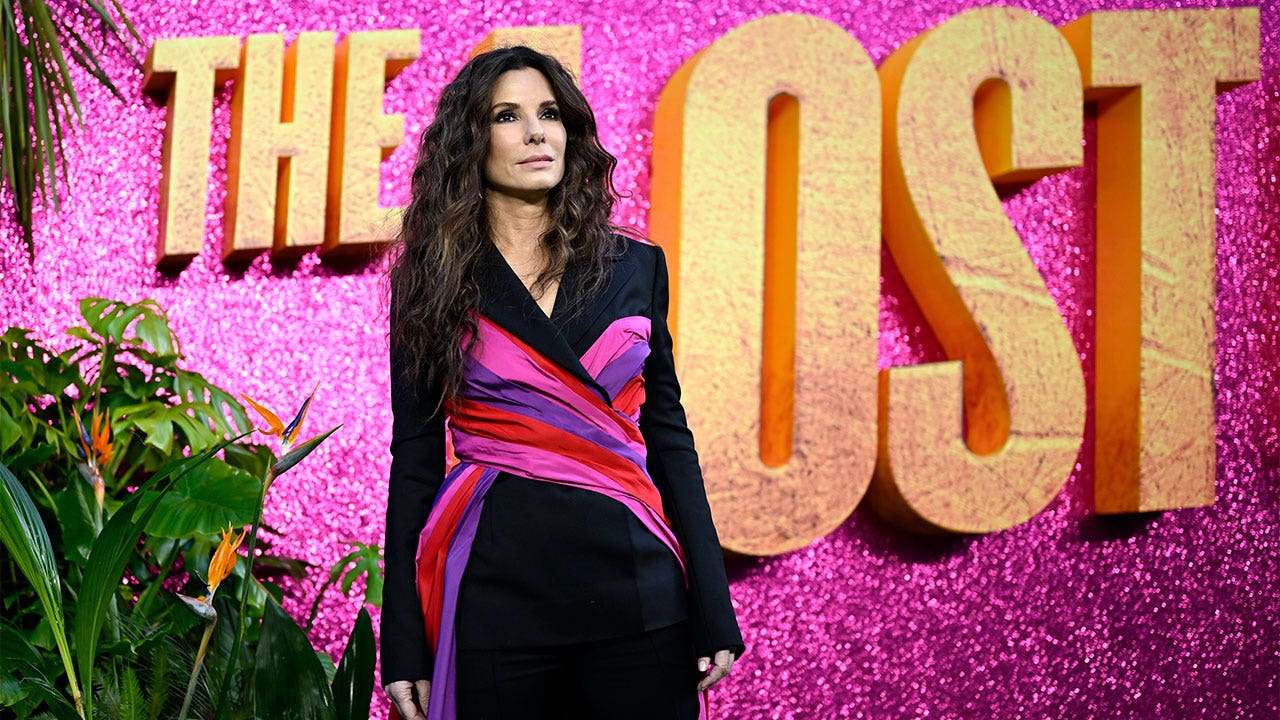 "I don't want to be beholden to anyone's schedule other than my own," Bullock said at the time. "I'm so burnt out. I'm so tired, and I'm so not capable of making healthy, smart decisions and I know it."
Bullock didn't disclose how long of an acting break she was planning on taking.
"I really don't know," she said.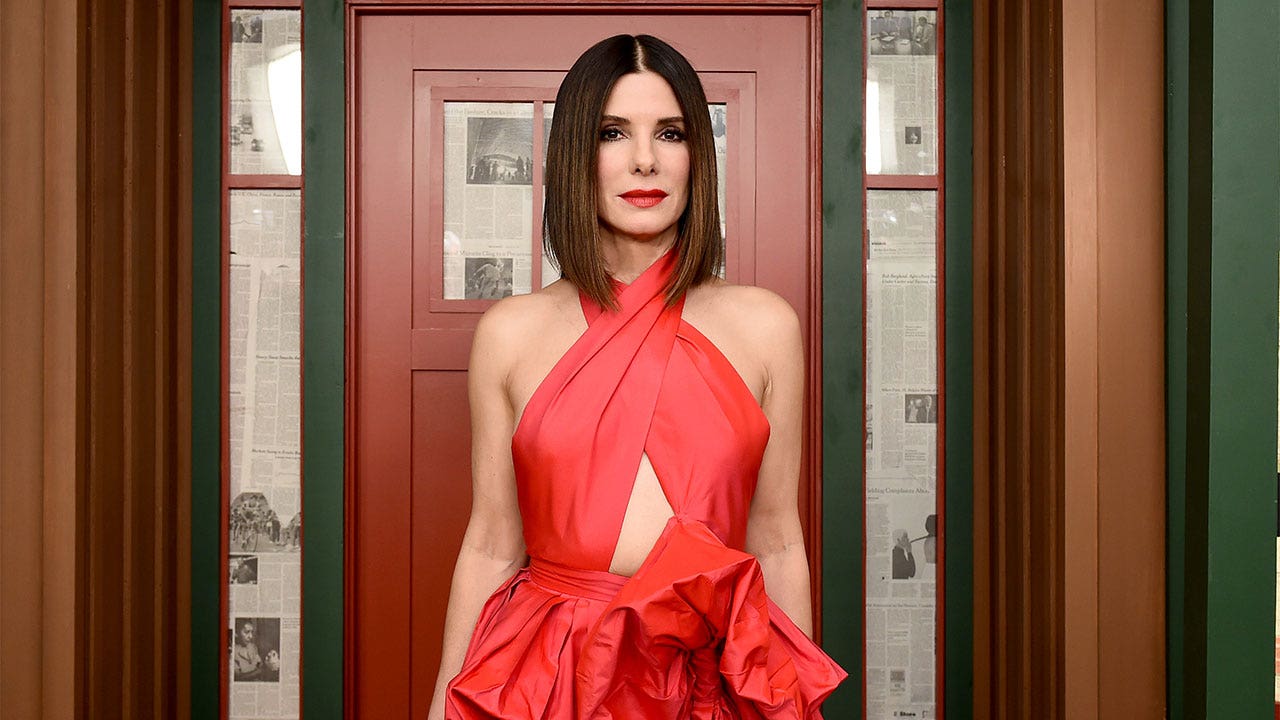 "Work has always been steady for me, and I've been so lucky. I realized it possibly was becoming my crutch. It was like opening up a fridge all the time and looking for something that was never in the fridge. I said to myself, 'Stop looking for it here because it doesn't exist here. You already have it; establish it, find it and be OK not having work to validate you.'"
At the time, Sandra was working back to back on "The Lost City" and "The Unforgivable." Bullock has starred in 50 movies but has no upcoming projects scheduled, according to IMDb.
Camila McConaughey
Camila McConaughey might not be bowing out of a movie or TV set like her husband or the other stars, but she did skip out on Paris Fashion Week to give her mother-in-law a makeover.
On July 11, Matthew McConaughey's wife took to Instagram to share a picture of her coloring Kay McConaughey's hair.
"Not at fashion week…but things are pretty exciting and fashionable here! Family duties first…Lord don't let her hair fall off… no pressure!!" she began her Instagram caption.
APP USERS CLICK HERE FOR INSTAGRAM POST
"House calls appointments coming soon! …. stay limbo my friends."
Kay and Camila, who married Matthew in 2012, seem to have a very close relationship. Shortly after posting photos of her mother-in-law in her beauty chair, Camila shared videos with her Instagram followers of Kay giving words of wisdom.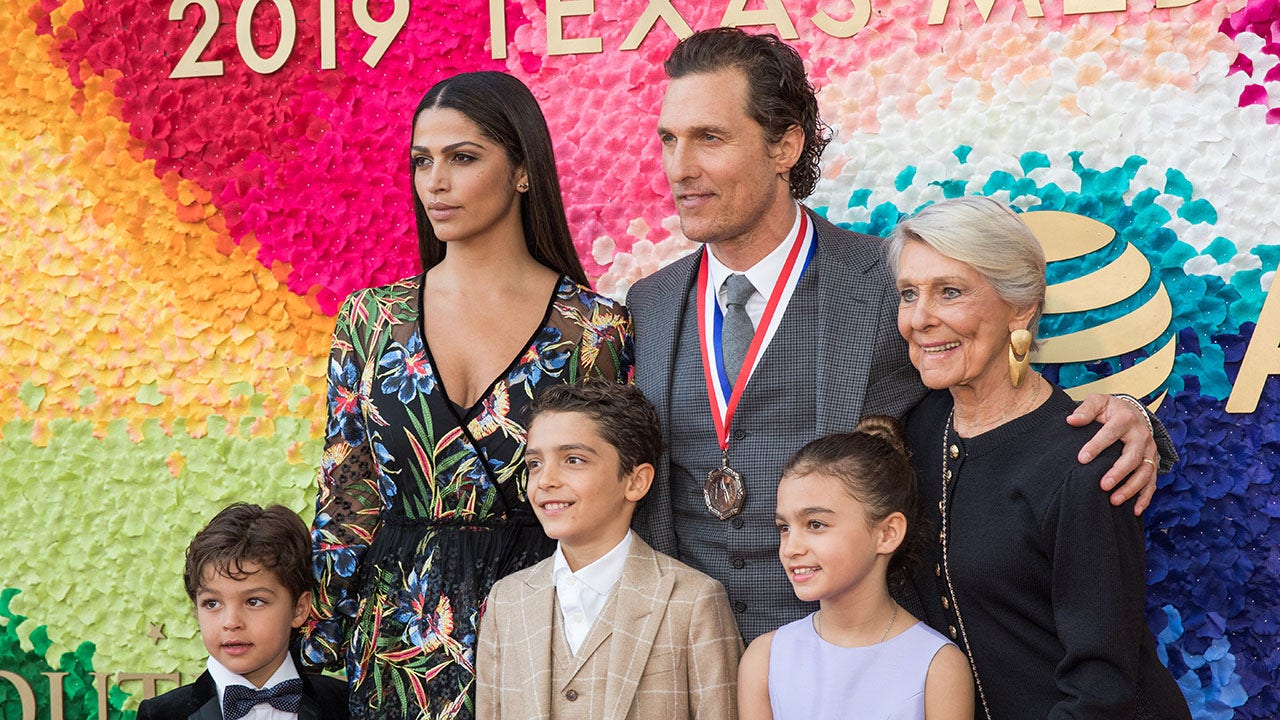 CLICK HERE TO SIGN UP FOR THE ENTERTAINMENT NEWSLETTER
"All started with me saying 'I don't look that good today' she said 'Just act like you do look good! If you think you will act on it'. That is true , but… the conversation continues as I had some questions…More to come…" Camila captioned the video.
APP USERS CLICK HERE FOR INSTAGRAM POST
Matthew and his mother had a rocky relationship in the past, which resulted in the mother-son duo not speaking for eight years. They have since reconciled, and Kay is close with the entire family and even lived with them during the coronavirus pandemic in 2020.
CLICK HERE TO GET THE FOX NEWS APP
Matthew and Camila share three children: Levi, 15, Vida, 13 and Livingston, 10.